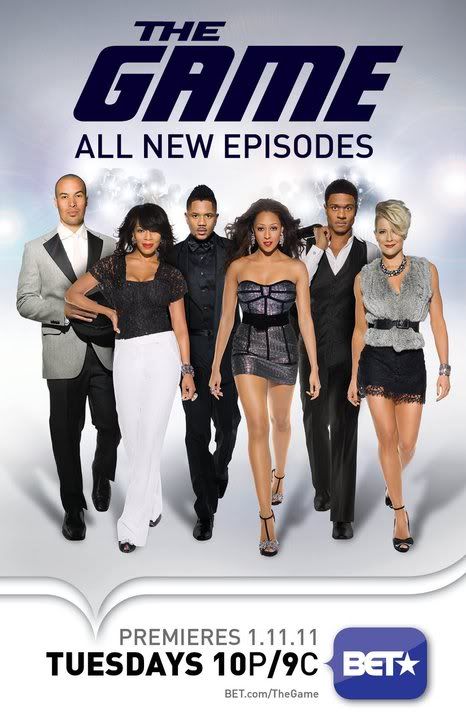 We have all been waiting two long years for this day to come! The Game is back on suckas! You know damn right they could not have left us hanging like that.. what happened to Melanie and Derwin? and what about Kelly and Jason.. and we cannot forget Malik and Ms. Tasha Mack!! Well... all our questions will be answered! The girlies and I had our own THE GAME premier party! We had food and drinks and a great time watching the show, trying our best to only talk during commercials. In case you missed out on the first episode.. I got you! [
Spoiler Alert Spoiler Alert
] If you have not seen the first episode yet.. and do not want me to ruin it for you.. get back to me after you seen the episode.
Tia Mowry Hardrict as Melanie Barnett-Davis
Ms. Med School looks absolutely amazing this season. She got her long hair back and looking like a football wife with all that glam! So if I am not mistaken she has her license to be a Doctor but has not been practicing or something like that. In the first episode she finally gets to be alone with DJ, aka Derwin Junior. No guys, she does not kill him! But what she did do ... was... get a cotton swab and shove it in that little boys mouth to get some DNA tests done! She gets a call from the results to find out that ... it is not Derwin's baby! She loves Derwin but does not want to hurt him because she knows how much he loves that little boy. I mean damn girl, after two years now is when you wanna test this little boy!!! Should have done it once he came out the damn womb! But now she feels guilty that she knows information that can hurt Derwin, but at the same time she does not want to keep secrets from her husband. So she ends up telling him the news even when he specifically said he did not want to know. But.... it does not end there. Just when she thinks she got Janae and lil DJ out of the picture, the doctors office calls her back to let her know there was a mistake in the testing and it is Derwin's son after all. But she is this close to having her perfect life, will she tell Derwin the truth?? Stay Tuned!!
Pooch Hall as Derwin Davis
Mr. Derwin Davis is no longer ding dong.. or a rookie this season! He is doing big thangs! The fans love him even more, and go wild for this man when they see him in the streets. He is Mr. Nike and is bringing in lots of money to the fam! He is trying to be the best husband and best father he can be. When he finds out that DJ is not his son, he def did some good acting when he cried his heart out. I def wanted to cry with him. But what will he do now...? Is he going to leave Melanie for lying about DJ? Is he getting back with the baby mama? I can't wait till next week's episode!
Hosea Chanchez as Malik Wright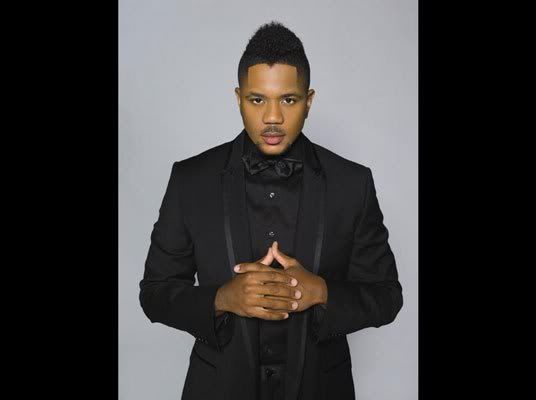 Well well well... Hosea Chanchez.. hmm I don't know you if you guys are in the loop or not.. but last night on the Wendy Williams show.. she brought up some nude photos about this cast member. Hmmm so if you are 18+... google it! Haha .. back to the THE GAME. This season... this boy is out of hand! His new boo in his life is Meagan Good.. who is the girlfriend of Malik's boss! Malik is getting himself into so much trouble! He is also treating his ex- assistant like a piece of crap! Tee Tee refuses to be his lil b*tch and does not want to drive Malik's drunk ass home. So Tee Tee's girlfriend volunteers to take Malik home. And yup.. you guessed right. Tee Tee's girlfriend and Malik get it on...and poor lil Tee Tee walked in on them. What a lil b*tch!
Wendy Racquel Robinson as Tasha Mack
I must say... some of her scenes were a bit disturbing to watch! As she mentioned at the MoNique show.. she is not a cougar.. she is a mountain lion. And she sure is something, her new boy toy this season is little ol' Terrence J from 106 & Park. This cougar is on the prowl! She is also managing Derwin and making sure he is being represented right and bringing in more money.
Coby Bell as Jason Pitts
Remember when Jason would stutter all the time when he was in front of the camera? Well now he can speak clearly, he one of the host on a sports show. He is no longer with Stacy Dash, nor Kelly Pitts! He is divorced and a bigger douchebag than before.
Brittany Daniel as Kelly Pitts
First and foremost, wth? Why did she cut her hair! Crazy white woman on the loose! The haircut does not look good on her, and she has def lost it. She is making Jason's life a living hell! She obviously got some money from the divorce, heh he should have signed a prenup. And also, I am mad they changed the little girl. She is way too dark and does not look like a mixed child. And her stank attitude.. it is just not the Brit Brat we know! But I guess she is rebelling after her parents got divorced.
Overall, I am excited for this new season. I will def be glued to the TV every Tuesday night at 10pm. What were your thoughts on the first episode??