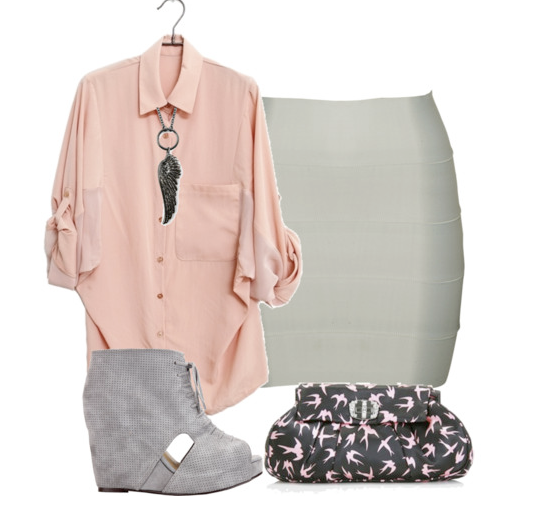 What I Wore:
Pink chiffon top (eBay-Japan), grey bodycon skirt w/ gold exposed zipper (Papaya Clothing) and
Perforated Wedge Ankle Boots
.
Summary:
I saw someone created this outfit on
Polyore
so once I got the shoes I had to see if I can pull off the outfit. I have worn this blouse a couple of times now and I am absolutely loving chiffon tops! Side note if you saw me this night.. you can see I left the house with perfectly straight hair.. throughout the night the mini hurricane and humidity had my hair all frizzed out.. smh.