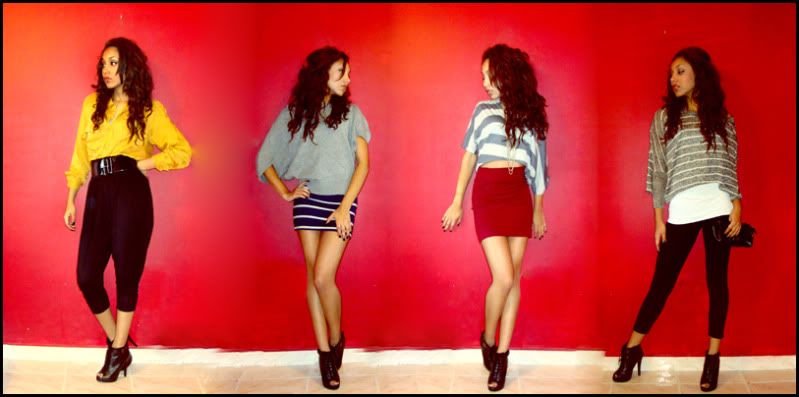 Check out these outfits I have worn through out the past 2 weeks. They include office, evening, and clubbing outfits. Do not forget to rate my outfits at
Chictopia
!
Can't Touch This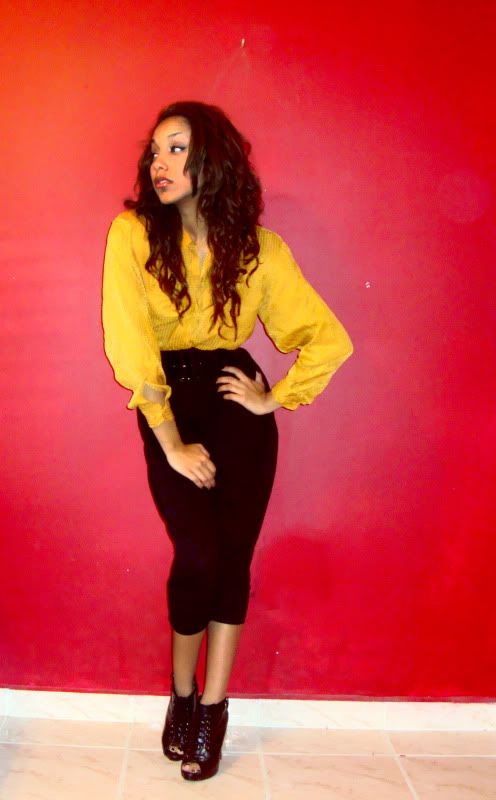 I
tweeted
a preview of this outfit before. Check out my MC Hammer pants better known as harem pants that I purchased at Papaya Clothing. I wore them with a loose gold blouse with padded shoulders that I found at goodwill. The laced up booties are from Agaci.
Stripe Me Down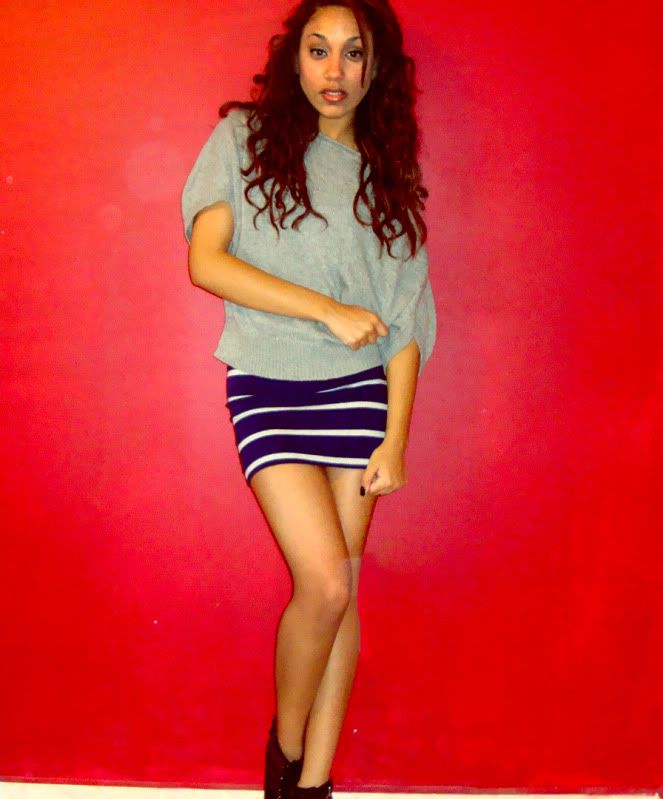 I wore this outfit out to a chilly night at the club. Lately I have been going for the more casual comfy look. I am actually wearing a navy blue and grey stripe dress from Forever XXI with a big off the shoulder sweater from Ross.
A Shade of Purplish Red
This is another outfit I wore to the club. Very casual and can be worn for another occasion such as dinner with the ladies. I absolutely love off the shoulder tops that are loose because they are so versatile! They can be worn with jeans or high waisted skirts. I added a multiple chain necklace that I purchased at Papaya Clothing.
Marled & Tapered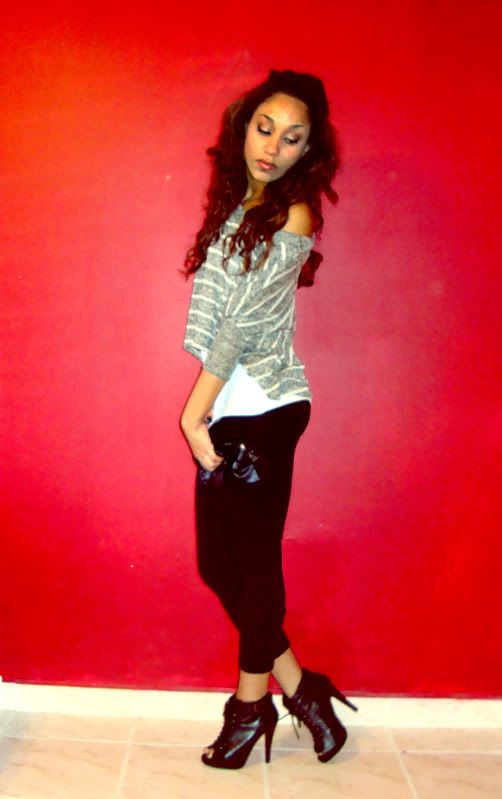 So I guess this post includes a lot of stripes and oversized tops. I got this knitted top at Nasty Gal. It is a crop top so I decided to layer it over a long white tank with some black leggings.