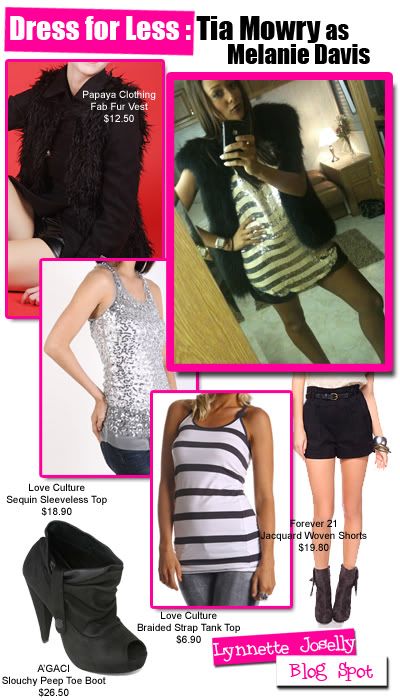 I know all 7.7 million of you are loving Med schools new look! She is looking absolutely FABULOUS this season! This is the outfit she wore on the first episode when Tasha Mack states "Baby Mama Zero, Wifey One." Yup, wifey is winning alright.
To start off she is wearing a
black fur vest
. And you all know how much I love animals, so if you are going to wear fur, make sure its faux fur.[Side note: read more about
faux fur vests
] I was unable to find the sequin top is she wearing so decided to achieve this look by layering a
see-through sequin top
over a
striped tank top
. She is wearing
black tailored shorts
with
peep toe black booties
.
Stay tuned for more outfit posts featuring the rest of THE GAME cast!
LIKE my
FaceBook Fan Page
to receive updates on my latest blog posts!