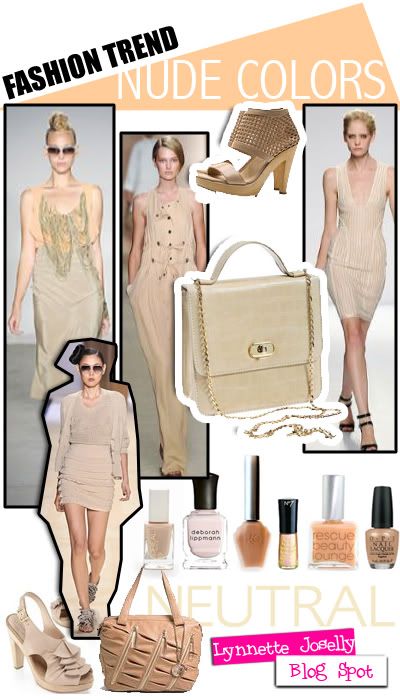 Go bare this spring with neutral apparel and accessories! Blush, beige, ecru and eggshell are hues that are unlike the average bright colors for spring, these hues take a more subtle approach. When wearing nude apparel, you should have rosy cheeks, darker lipstick or eye shadow to define your face and not look so washed out. When wearing nude heels with minis it elongates your legs. Hmm well ladies... is nude the new black?
How to go nude
These tips come from Suzanne Mauro, a stylist accredited by the Association of Image Consultants International:
• When wearing nudes, go with tonal accessories or opt for a contrasting black.
• Try a black dress with a nude heel. It not only looks chic but will elongate your legs.
• For a different contrast, accessorize nude with gold necklaces, cuffs and statement rings. The contrast works well with lighter silk and chiffon fabrics.
• Don't be afraid to mix different nude tones into your outfit.
• Buy jackets and tops in shades that complement your skin tone.
• Try pairing off white pants or jeans with a leather nude jacket.