Fashion Click Look of the Day: Flashes of Style Is Japanese
by Dara Adeeyo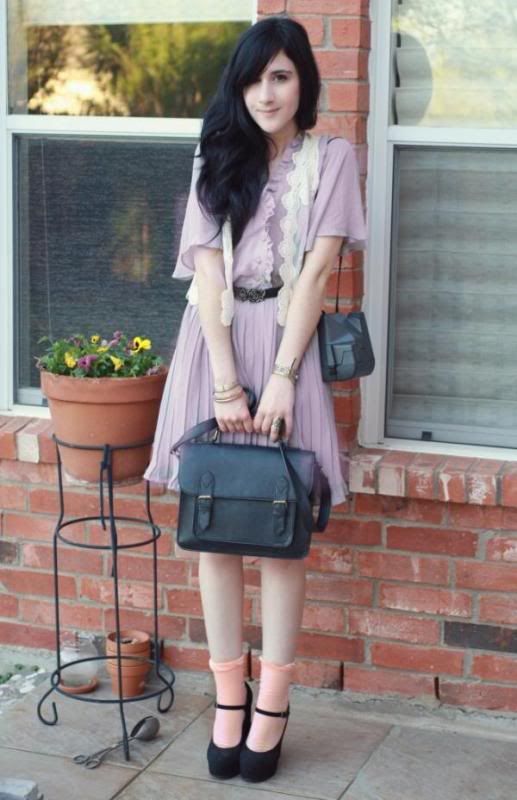 WHO:
Flashes of Style
WORE:
A violet vintage Japanese dress, a leather belt, peach ankle socks, and black Mary Jane heels.
WHY WE LOVE THE LOOK:
This Fashion Click blogger's outfit is simply sweet. We love that her dress is from the seventies, but looks like it is newly made.
Read More at
teenvogue.com