The BET Awards took place Sunday evening in L.A. hosted by Actor and Comedian Kevin Hart. Not only is this a big night in the music industry, but a fly fashion show on the red carpet. Lets take a look on what your favorite females were wearing that night...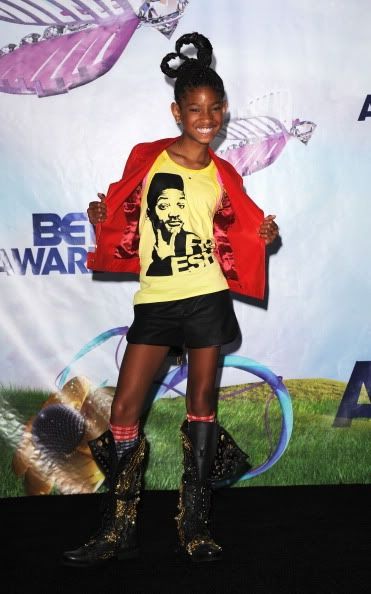 How cute is Willow Smith rocking a classic tee of her dad aka The Fresh Prince? This little girl is not afraid to try new things in the fashion world. She is wearing colorful knee high socks with black and gold dazzling combat boots. She brought out some color with the red jacket contrasting against the yellow t-shirt.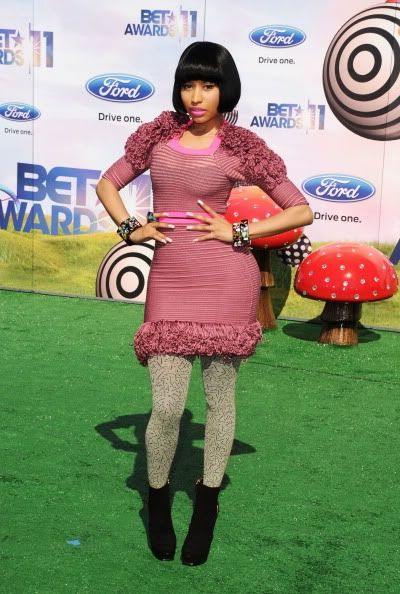 Its Barbie B*tches... Nicki Minaj is wearing a form fitting pink body con dress with abstract pattern tights and black booties. This Barbie Doll is rocking her new hairdo that Lil Mama claims she (Nicki) "swagga jacked" her style.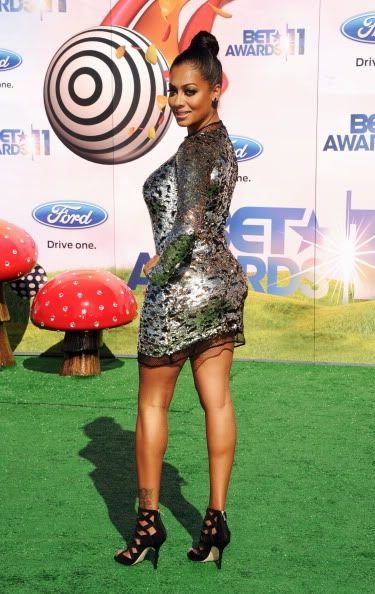 Lala is wearing a a metallic dress that defines her curves that these boys cannot handle. She wore black caged heels and styled her hair in a high top bun.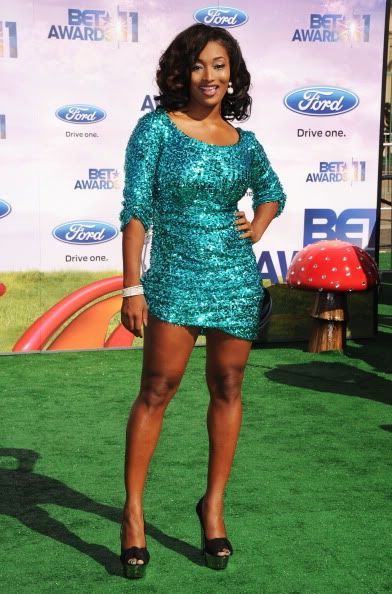 Model Toccara is getting skinnier by the minute. I don't think she is a plus size model any more. She is wearing a vibrant colored sequined dress and paired it off with some peeped toe black pumps.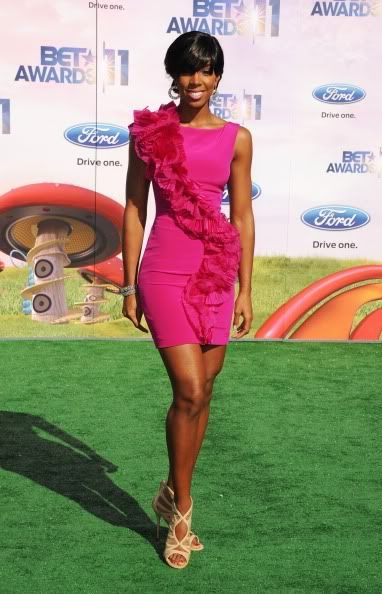 The lovely Kelly Rowland is wearing a fuchsia colored dress with ruffling detailing running diagonally. She paired it off with some beige heels and diamond accessories. She had a nice outfit on for the red carpet, but her performance outfit looked more like a church outfit then a "motivational" outfit..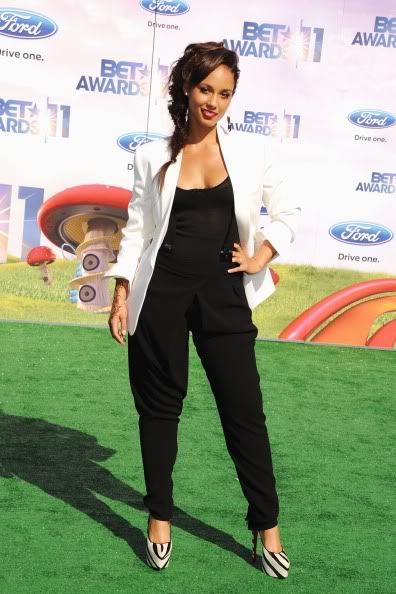 The beautiful Alicia Keys is rocking a messy fish tail side braid, a sheer black tank, high-waist black trousers, with a white blazer and zebra print shoes. She adds a hint of red on her lips. I absolutely love her outfit and see myself rocking this.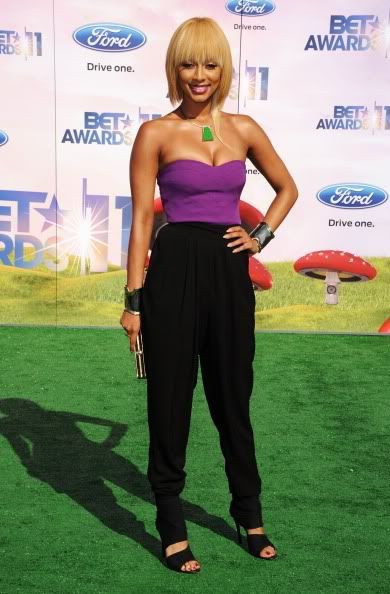 Another one of my favorite outfits is the one Misss Kerriii Babbbbyy is wearing. A strapless purple top with a sweetheart neckline with high-waist black harem pants. She also adds a turquoise colored necklace with her Wonder Woman bracelets as Nick Cannon calls them.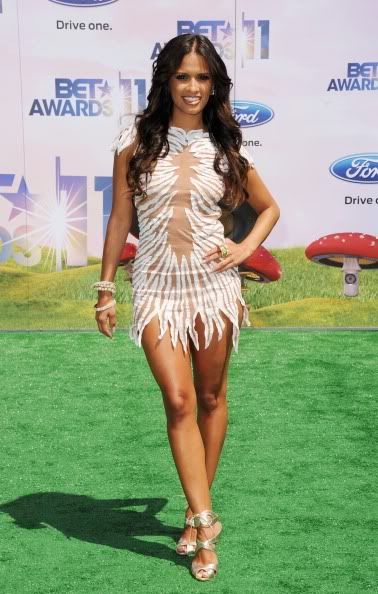 Rocsi Diaz is wearing what I would call a "Flinstone" dress with gold strappy heels and gold accessories; but it is cute nonetheless. And I doubt the so called thief found this at Wet Seal.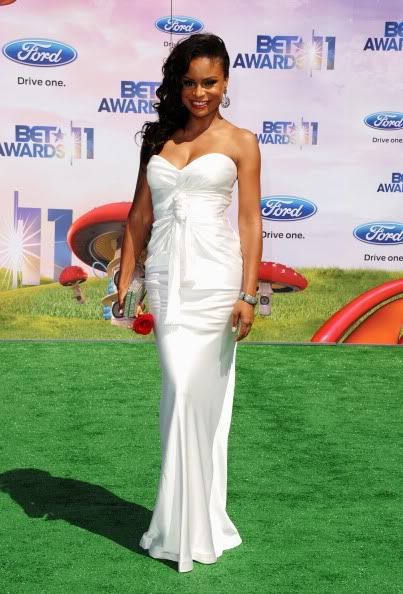 Actress Joyful Drake is wearing an elegant white gown with a hint of red on her lips and the rose she is carrying. With her hair curled and pinned to the side and that COLGATE smile this doll is looking fabulous!
Check out :
Male Fashion At The 2011 BET Awards
...
Related Articles:
BET Rip the Runway - Red Carpet
BET Rip the Runway 2011 Highlights