By
Annie Georgia Greenberg
, Photographed by
Tracy Wang
Girls and guys have been sharing clothes ever since the toga was en vogue, but these days, with self-proclaimed (and overly tapered) "boyfriend blazers" and "boyfriend jeans," it's hard to find innovative styles that really work for both parties. That's why we looked to super-cool, real-life couples who've got the swap sitch on lock—these hipster BF/GF duos share everything from flannels to headbands and leggings, plus those oversized sweaters that everyone wants to stock up on this fall. So, if your switch-up steals begin and end with a walk of shame (we won't tell), take note of these fresh-to-death downtowners whose garment game doesn't differentiate between the men's and women's departments. Our only question: Who wears it best?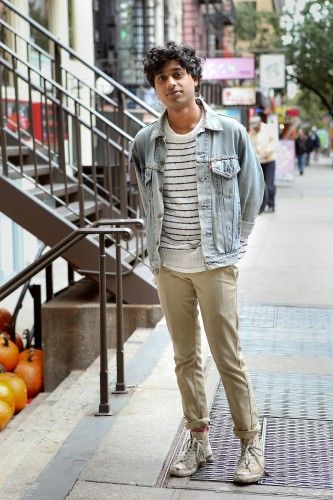 Trevor wears Levi's jeans, vintage Levi's jean jacket, white Converse, red socks, hand-me-down sweater, Freeman's Sporting Company pocket t-shirt.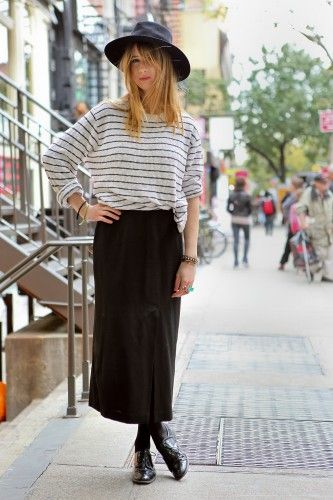 Alexandra wears a vintage Karl Lagerfeld dress, Alexander Wang t-shirt under a hand-me down sweater, vintage shoes, vintage hat, and Wolford tights.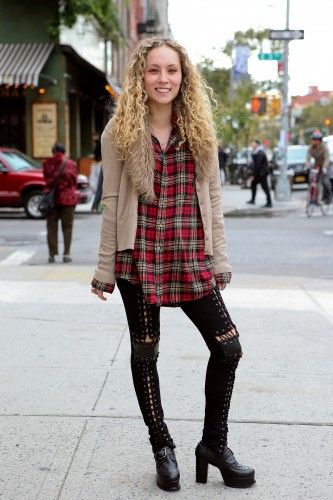 Zooey wears a vintage red flannel, Stylestalker Viper Room leggings, vintage cardigan with detachable fur collar, Deena and Ozzy Buckle Heels.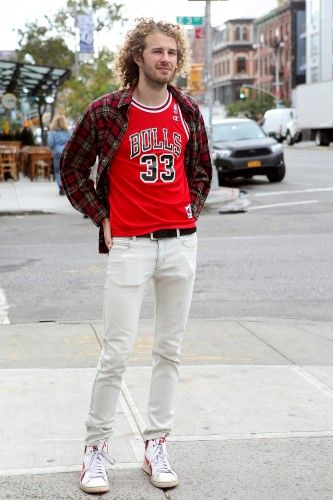 Jason wears Zooey's vintage red flannel, Scottie Pippen jersey, Puma high tops and Cheap Monday jeans.

Read More:
Who Wore It Best: Boyfriend Vs. Girlfriend Style!