Recently launched,
Stylez Me Haute
aims to style women who's craftsmanship is usually associated with one-of-a-kind garments. Lead by design veteran Mary Young Gordon, Stylez Me Haute blends modern playfully chic styling with vintage inspired glamour.
The story of Stylez Me Haute begins with a simple family favor. MYG was asked by her niece to design a dress that would set her apart from the sea of beautiful women that crowd Miami's nightlife. After a quick think-tank moment, MYG knew she had a dress that delivered. To her surprise, she did not know that it would have the social network impact that it did. After her niece put the pictures on her FaceBook and Twitter page, her number of followers climbed to over 40k demanding where to buy the dress... and that's how Stylez Me Haute was born.
As an industry secret for years, MYG designs have been seen on Miami Vice (TV series & movies), to the decor of Nikki Beach, to even being the personal designer to the world's elite. Jamie Fox, Denise Richards, Cindy Crawford, Neve Campbell and Zach Thomas are just a few celebrities that have worn her work on screen or in their personal life. No longer satisfied with only having a select few wear her creations, Stylez Me Haute is MYG's first line available to the public. Style that evokes emotion and passion is what defines Stylez Me Haute.
The Sequin Mini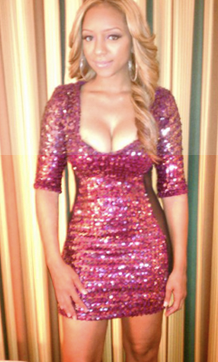 The Bondage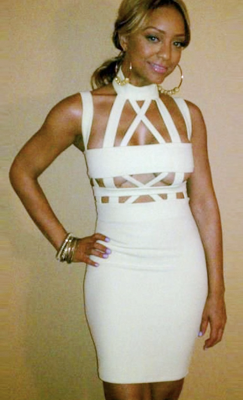 The Wrap Around
The Illusion