Here is a list of items every male can use as a starting foundation for a stylish wardrobe. All these pieces are classic, interchangeable and will never go out of style. These five items are the must have items to create a killer outfit at a moment's notice.
1. A Neautral Coat
This peacoat would be best in navy, grey or camel, unless you want to keep things simple and go with a black coat. It shoulder be longer in length then your suit jackets to wear over them during cold weather. Even though a peacoat is a bit more casual than an overcoat it is still fashionable.
2. A Textured Suit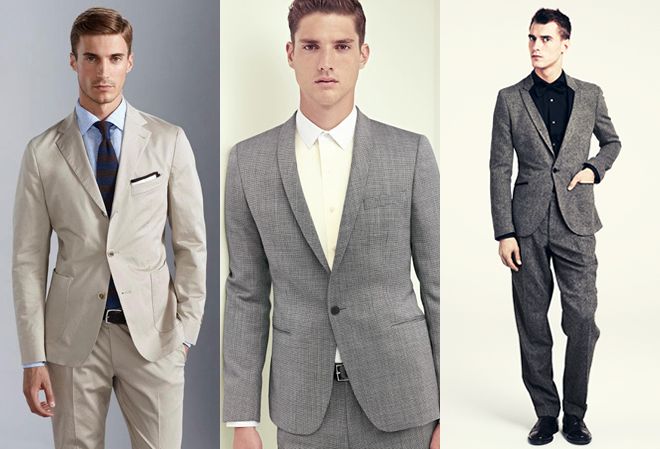 This is a seasonal suit that you will wear as separates more than you will together. So for winter try using tweeds, flannels and corduroy fabrics. For summer use seersucker, whipcord and linen. It can be your go-to blazer, your go-to trousers and even your go-to waistcoat if you want to make it a three piece.
3. Brown Wingtips/Brogues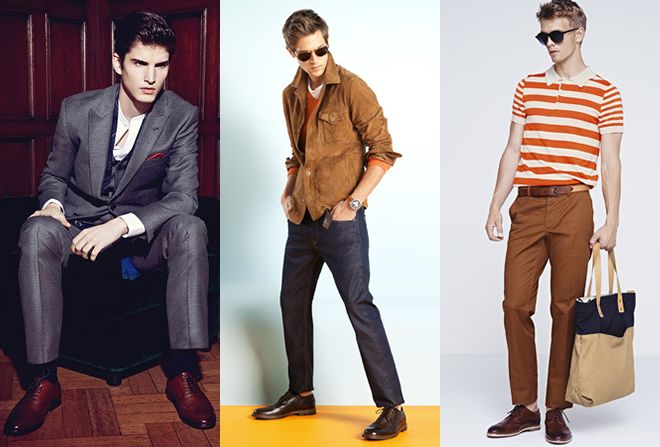 This is the go-to shoe for either formal or casual events. They should be sleek and streamlined enough to work with a suit but still have a chunky enough sole and detailing to work with jeans or khakis. Stick with dark, versatile tones such as chocolate, oxblood or burgundy to get the most out of them.
4. A Neutral Classic Timepiece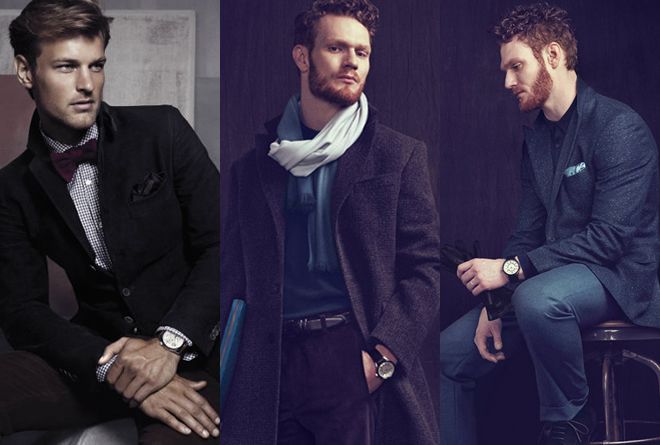 A lot of guys tend to go above and beyond with their watches but all you need is a neutral, easy to read face that is sized correctly to your wrist (35mm tends to be the best for the average guy). This watch will go well with formal and casual attire. Black is definitely the route to go!
5. A Collection Of Pocket Squares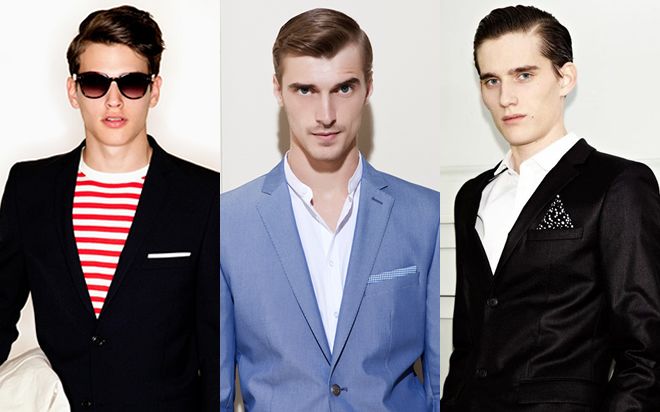 High profile designers such as Tom Ford, Dominiqo Vacca and Michael Bastian have made a made a real comeback with these accessories. You should definitely own a white one for any formal events, but don't be afraid to try different prints for other events. You don't always have to match your pocket square with your shirt, try matching it your tie or what ever color pattern fits the rest your outfit.
Source:
Fashion Beans
More Male Fashion:
Fashion Spotlight: Shia LaBeouf
Kanye West, Swizz Beats & Chris Brown in Versace x H&M Bomber Jacket
Fashionable Fella : Kanye West