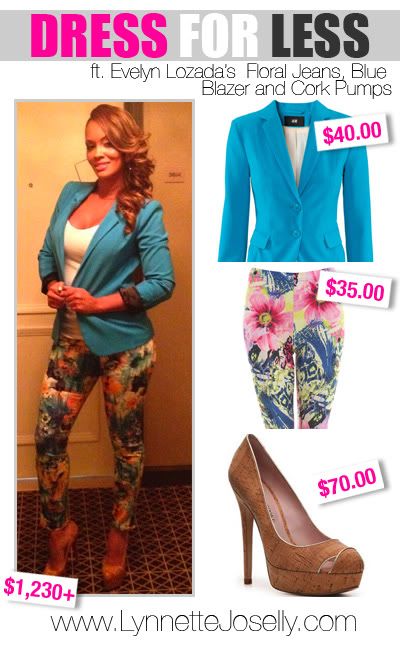 One of the daring
trends
this season are floral print jeans and here is Reality TV Star,
Evelyn Lozada
, rocking this trend at its finest. Some may think floral jeans are tacky since they are mixed with bright colors and are very bold but if you wear it right, hands down, you are a true fashionista! The
Basketball Wives
star describes the floral jeans by Dylan George as a "favorite addition" to her Spring wardrobe. She paired her Dylan George jeans ($160+) with Louboutin Daffodile Natural Cork Pumps ($1,000+), a white tank and blue blazer from Urban Outfitters ($70).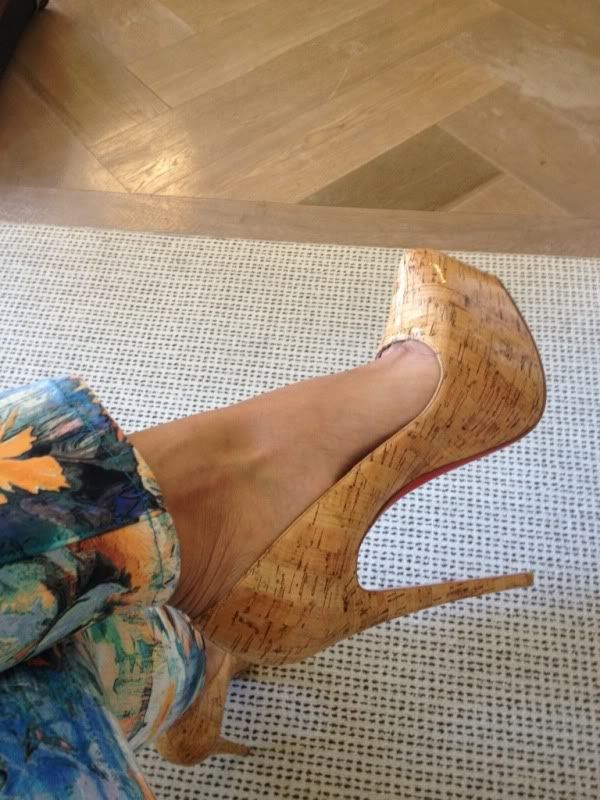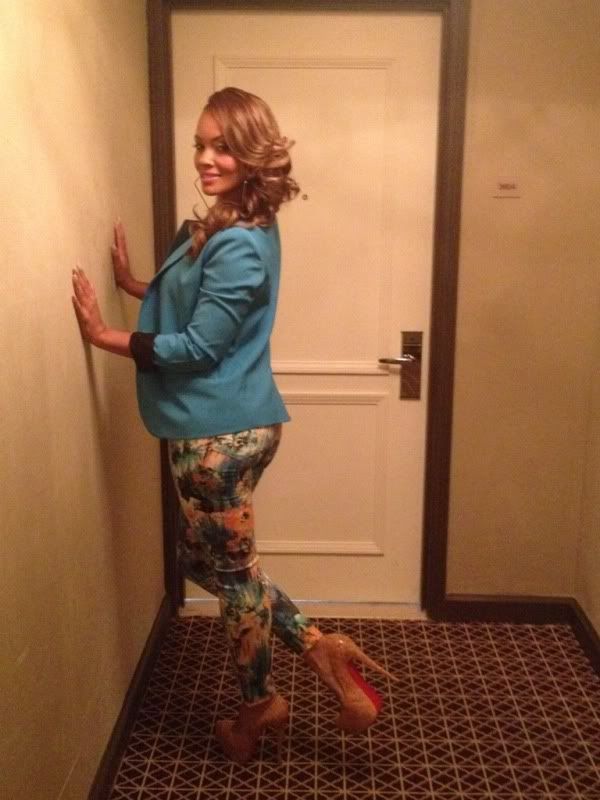 LJ is here to help you look like a million bucks without breaking your wallets. To begin with, a fitted white t-shirt is a must have in every closet and are sold for the lowest $5. Next, you can go for the exact blue blazer Evelyn is wearing from
Urban Outfitters
or check out
H&M
to save $30. Short, figure-fit jacket with softly pleated pockets and a slightly shorter back section for $40. Swap out the jeans for these $35 leggings with hawaiian floral print from
Miss Selfridge
. Lastly, I know we all want to rock red bottoms but may not have the cash or credit for it, so check out these
Audrey Brooke Cristina Pumps
made of cork for $69.95!
Hope I helped! Enjoy lovelies!
Photo Credit: Evelyn Lozada
More Dress For Less:
Kim Kardashian's Hot Pink Blazer and Tangerine Skinny Jeans
Adrienne Bailon's Denim and Leather Outfit
Nicole Scherzinger in Diane von Furstenberg's Reara Two Toned Dress