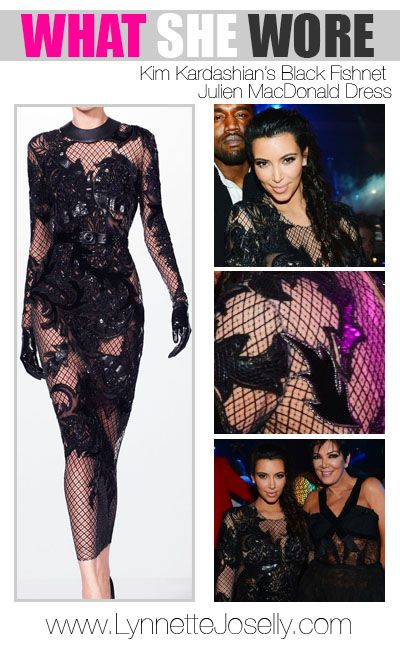 After announcing the big news,
Kim Kardashian
celebrated New Year's Eve in Las Vegas with her mother Kris Jenner and boyfriend, (or shall I say baby daddy) Kanye West. There is no better way to show off her body one last time before the baby bump starts to show than in a fish net, sheer dress. Kim rocked a
Julien MacDonald
midi length dress with a messy side braid. Even though the length of the dress was conservative, nothing else was. Nonetheless, it was a tasteful fishnet, not that street-hooker look.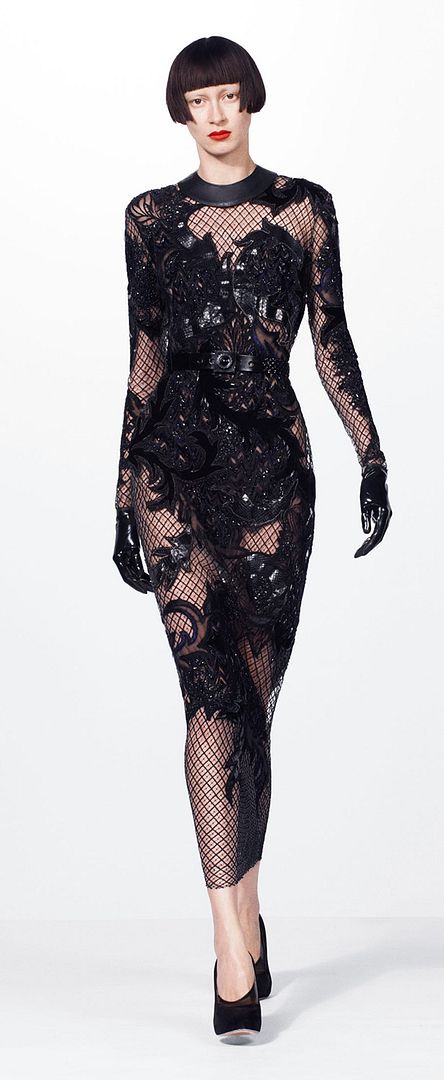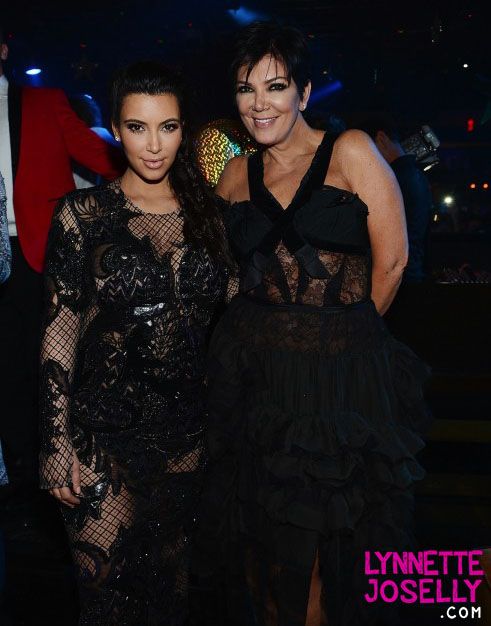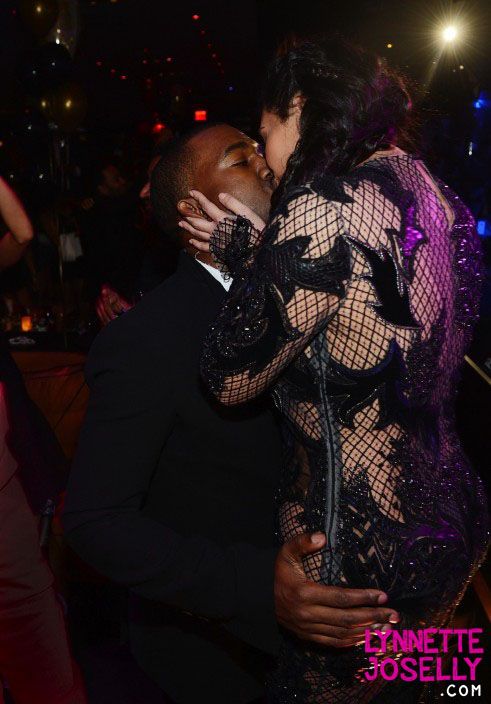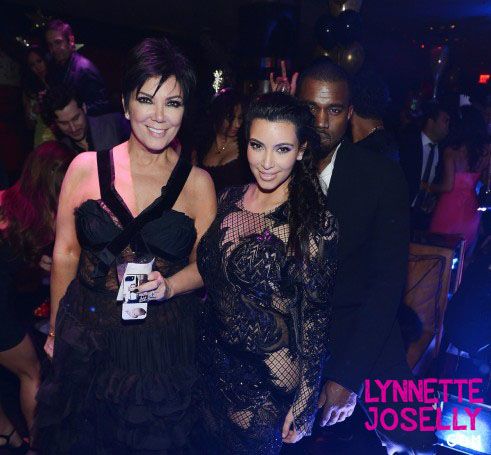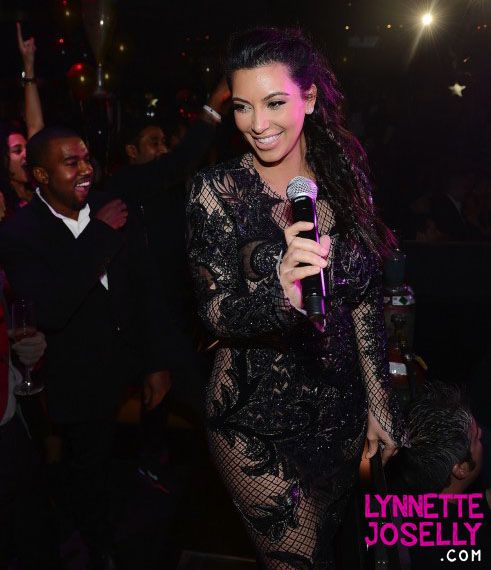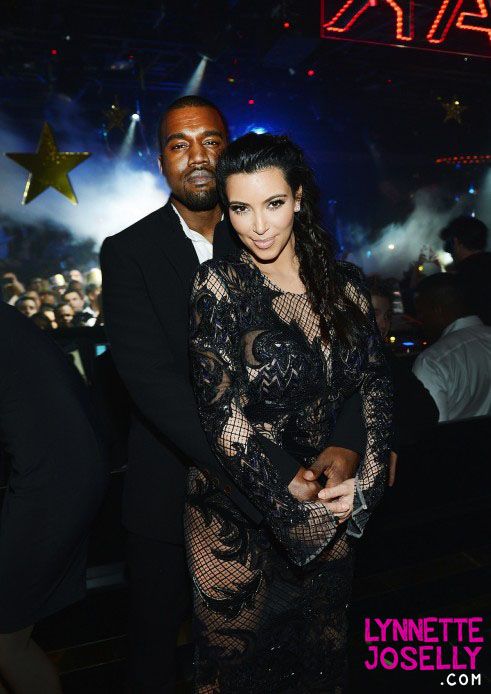 Photo Credit: Julien MacDonald | Kim Kardashian