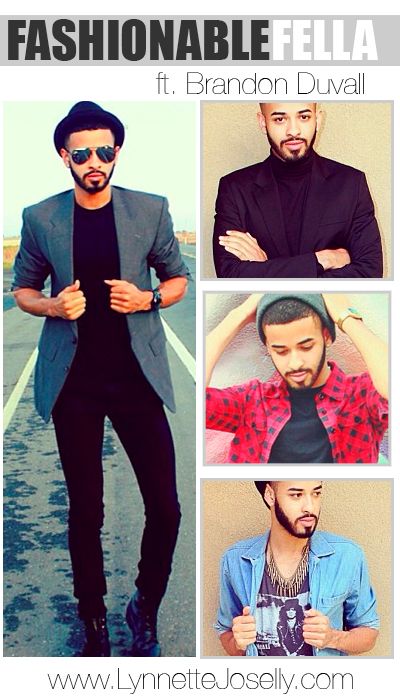 I found this Fashionable Fella on Instagram as he shows off his amazing sense of fashion. Meet Brandon Duvall! I think you can all agree with me that his style is definitely one of a kind. I love how he dares to be different and explores his options with a variety of accessories. Whether Brandon is dressed up in formal wear or rocking casual outfits, he is always dressed to impress! Check out more of his outfits via Instagram at
@brandonduvall
.

What He Wore: All black outfit with a grey blazer accessorized with a black fedora and black patent combat boots.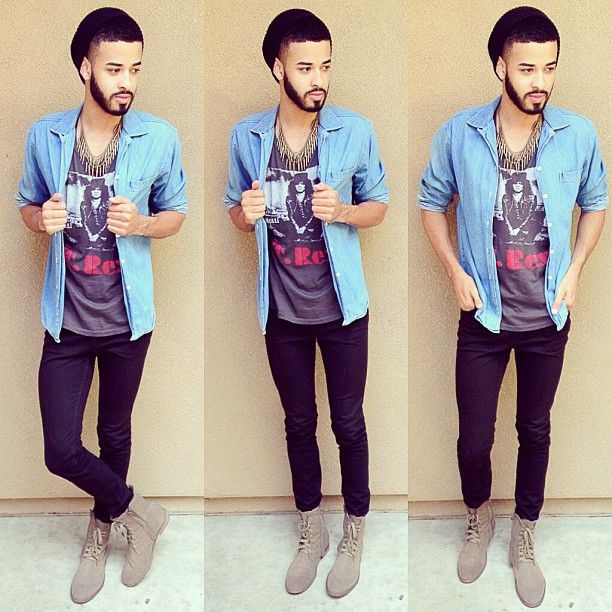 What He Wore: Chambray blouse, graphic tee, black skinnies, beige combat boots & black skully.



What He Wore: Black turtle neck, black blazer, burgundy skinnies and black velvet loafers.



What He Wore: Red checkered blouse, black t-shirt, olive pants, black combats & grey skully.