Mother's Day was just a few days ago so my cousin and I decided to give our moms a special spa day for them to unwind and relax. I took them to none other than the fabulous
Eména Spa
in the Miami Design District. Both my aunt and my mom absolutely loved their deep tissues massage from massage therapist, Marcy Pritzer. I of course, had to join in on this spa day myself as I enjoyed one of the best facials ever by Esthetician,
Mindy Kim
.
I had a custom organic facial designed for my skin's special needs. When I use to work the door at the nightclubs, I use to wear tons and tons of make up which always clogged up my pores. Especially with all that smoke in the club, my skin was just terrible. Until I finally switched over to
Neutrogena
makeup and cleanser products was when my skin finally cleared up. Mindy explained to me that when I do wear makeup to always exfoliate and scrub after to clean up all that dirt. As well as monthly facials and weekly microdermabrasion treatments to keep my skin clear of acne.
The products used were all from
Eminence Organic Skincare
with one being the Clear Skin Probiotic Masque. This masque feels cooling on the skin as it nourishes uneven skin tones. It improves the appearance as it cleans and softens skin. She also used the
Blueberry Detox Firming Peel
that smelled fruitfully delicious! I definitely felt a tingly feeling as it tightened my pores.
Mindy recommended to go home and relax after the facial, but since I already had plans to eat she applied a powdered mineral sunscreen. The tinted sunscreen can be used as makeup powder instead of foundation, for little coverage and sun block. I never leave the house without makeup, but I felt so clean and beautiful after my facial, I rocked a natural face throughout the day. Check out more photos and the details of my outfit below!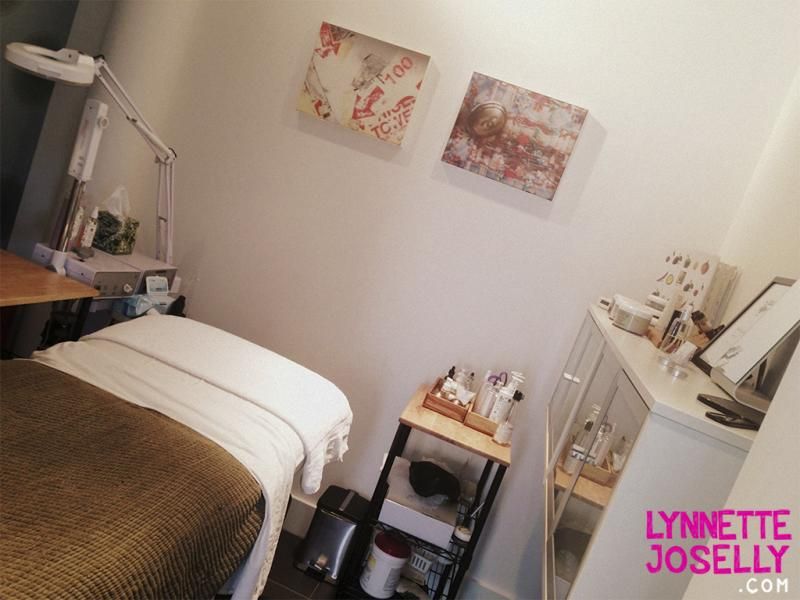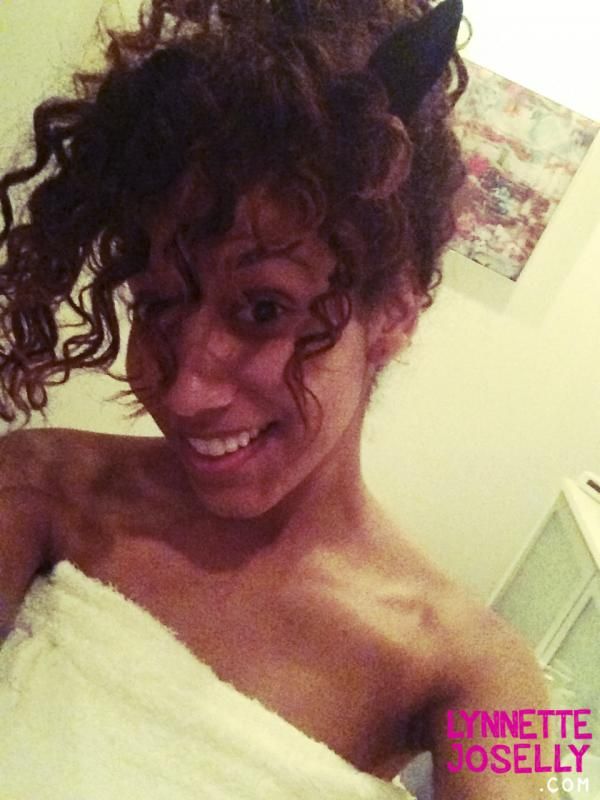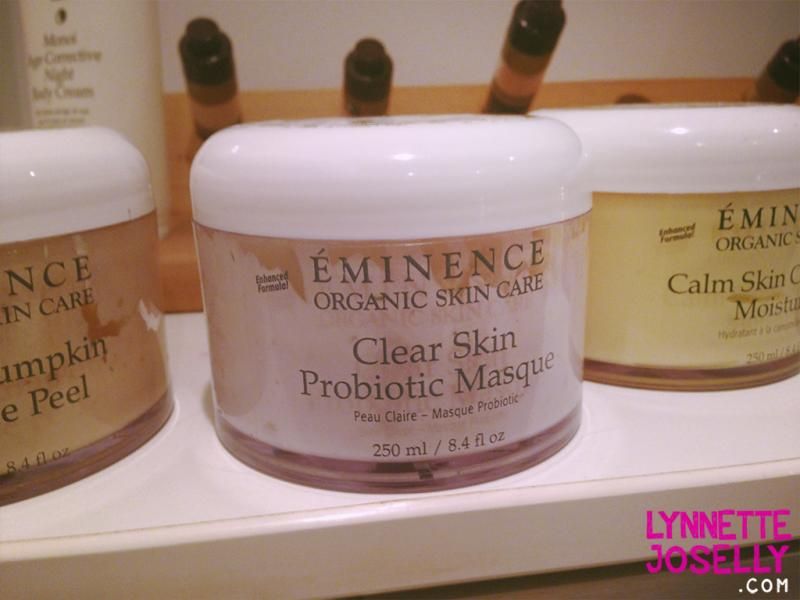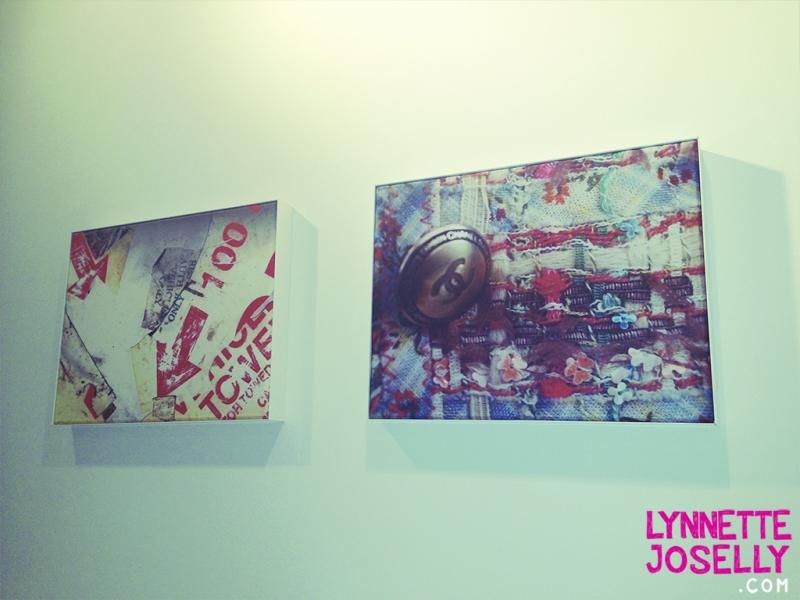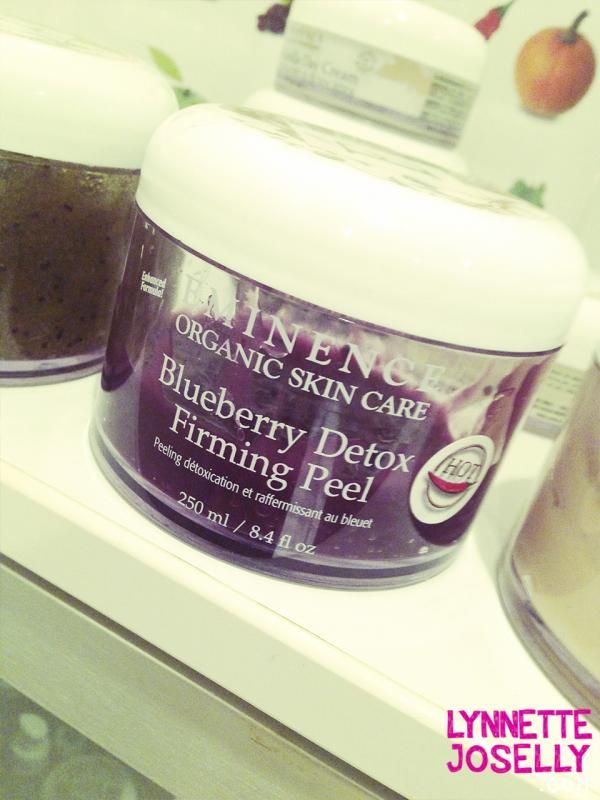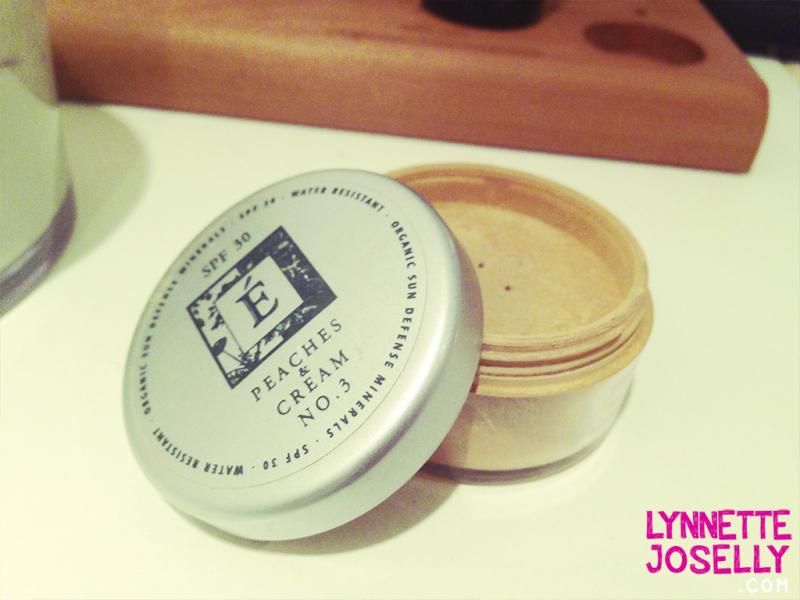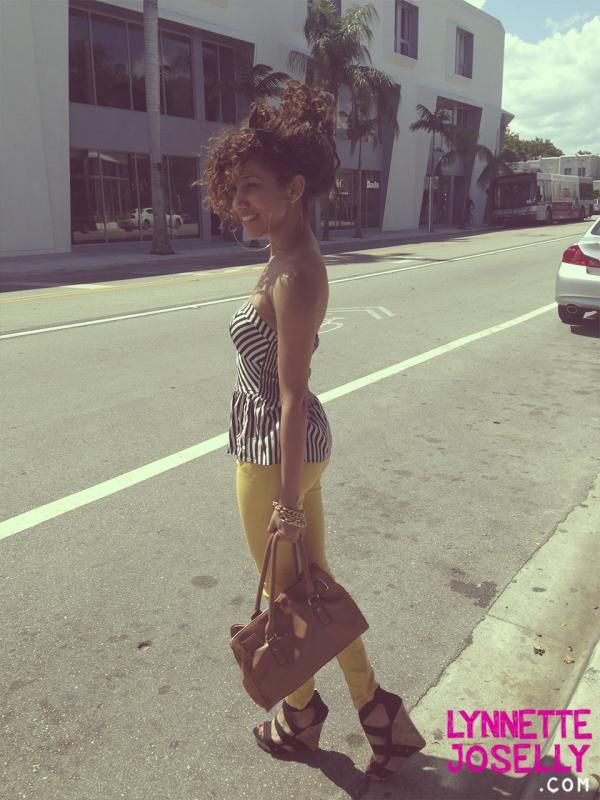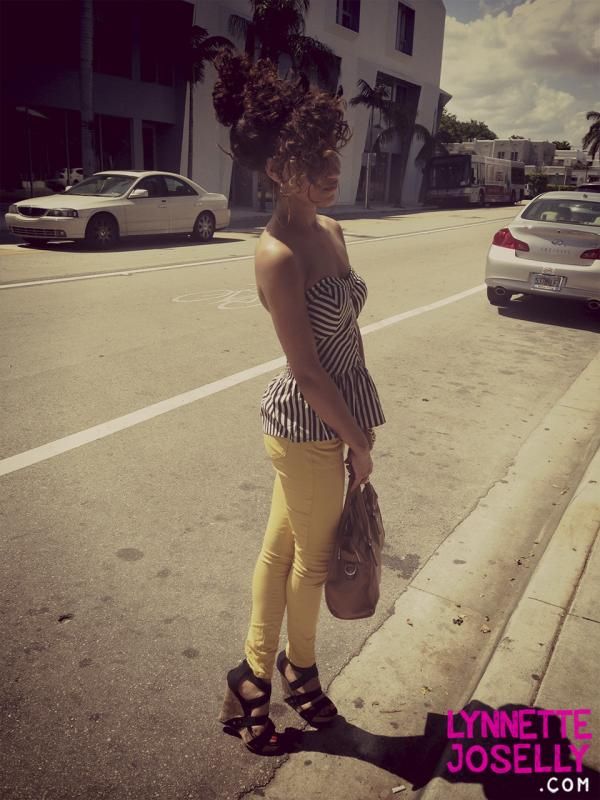 What I Wore:
Black and white striped strapless top (Ross); yellow skinny jeans (
MadRag
); black wedges (MadRag), camel Front Locket Leatherette Bag (
Love Culture
).