This is a compensated campaign in collaboration with Clearasil and Refinery29.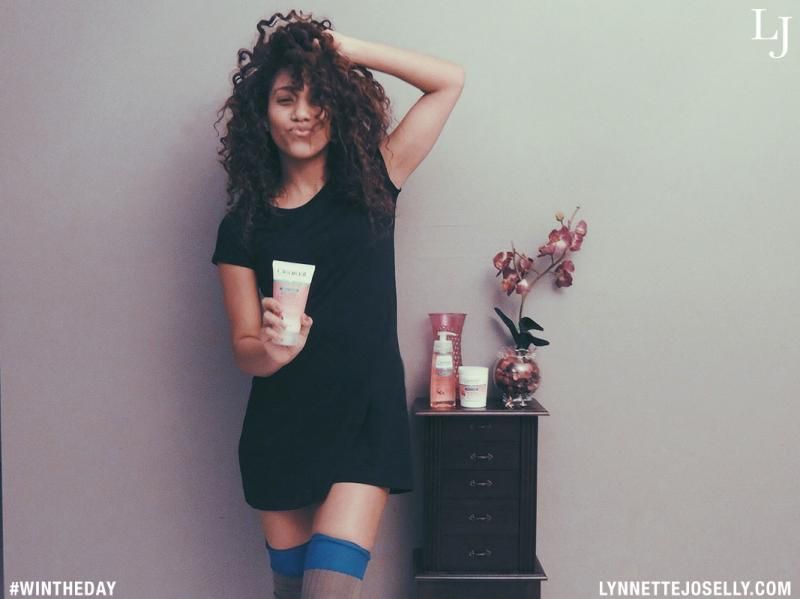 Rise and shine my lovelies! As Beyonce would say... "I woke up like this." I am excited to announce that I have teamed up with
Clearasil
and Refinery29 to share my morning skincare routine and how I "#WinTheDay". Even though I always remove my makeup before going to bed I still like to wash my face in the morning because I have a mixture of dry and oily skin. Some people prefer to just wash with only H2O; however, that just doesn't do it for me. I like to pump some of my daily cleanser on to a face scrubber to remove any dirt, oil and bacteria that has developed on my face during my precious beauty sleep.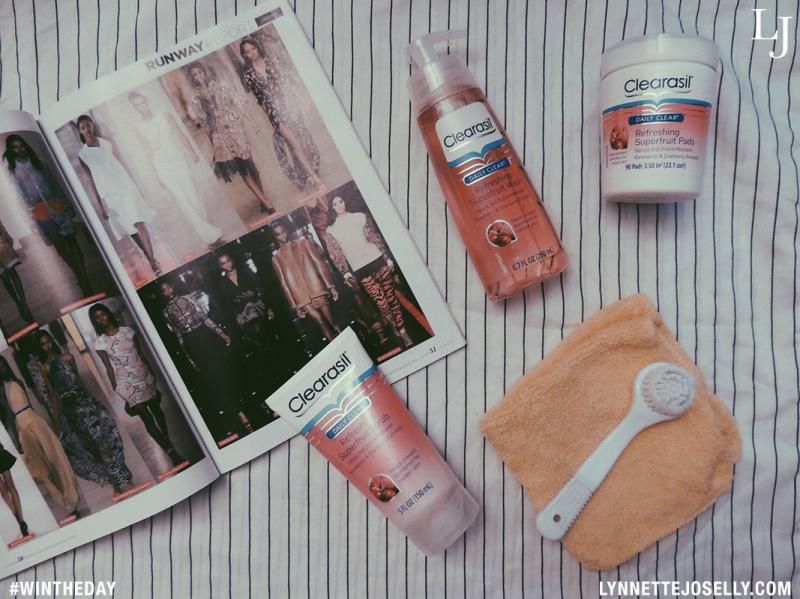 Next, since the skin on my face is oh so delicate and we don't want to aggravate it, after rinsing I pat my face dry as opposed to rubbing it. I let my skin breathe for a few minutes before I apply any moisturizers. It is important for your skin to stay hydrated without feeling oily or greasy so pick a product that best suits your skin type. I like to use a face cream that contains SPF, that way not only am I moisturizing but protecting my skin from the sun as well. I also like to use an eye serum to massage away bags and keep me looking young!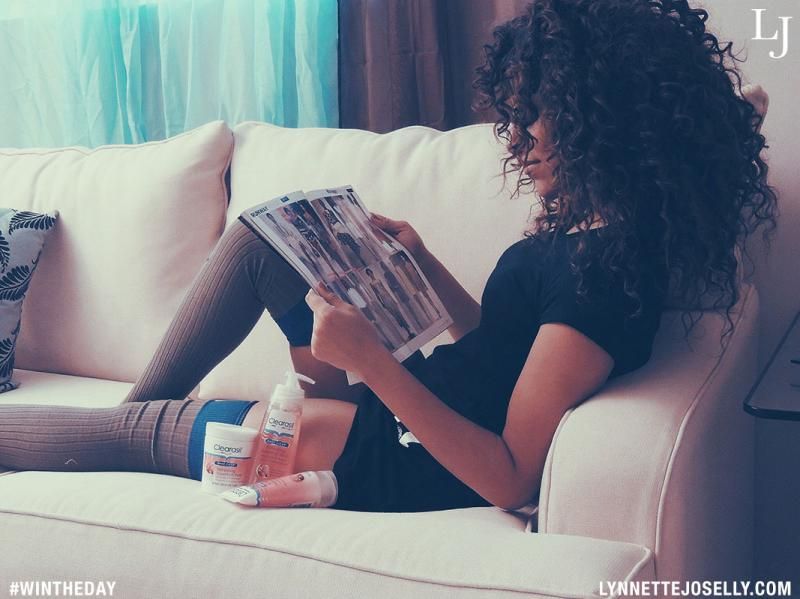 Now that my skin feels alive and refreshed I am ready to start my day or shall I say, #WinTheDay. I like to sip on some
cafe con leche
while looking through magazines and fashion blogs. This is where all the fun ideas spark as I cut and paste outfits together for fashion inspiration. I have my daily planner and agenda where I take little notes, set deadlines and goals. Since I want you guys to Win The Day as well, for a limited time, try out the Clearasil Superfruit products for FREE!
Click here to download the Clearasil Daily Clear rebate offer!