My room isn't the biggest and with all my clothes, shoes and makeup.. keeping it clean and looking pretty isn't the easiest task. I think I have turned into a hoarder, therefore it is time to clean out and organize everything. I have been looking at interior design magazines and websites for inspiration on a new layout to make my room look less crowded. I have teamed up with
Emily Creswick of Zillow
for Quick Apartment Design Updates for Less.
Interior decorating in a small living space is a tricky challenge. However, with clever and affordable styling solutions, even the smallest spaces have the potential to be stylish, functional and comfortable. Emily put together some quick, easy and cost-effective design solutions that apartment owners can create ideal living environments.
Kitchen
The kitchen is the heart of the home and an inspiring place to entertain and cook. Start the design refresh by clearing cluttered counter tops and purging worn kitchenware. Replace with colorful new dishware,
modern cooking utensils
, matching tea towels and a patterned floor mat. Revive kitchen cupboards by updating with new handles or a do-it-yourself (DIY) paint treatment. Finish off by adding a fresh vase of flowers or bowl of fruit to the counter for natural flair.
Living Room
Make better use of apartment space by rearranging living room furniture and removing oversized pieces. Anchor the sofa and coffee table with a new floor rug. Next, enhance the inviting atmosphere by angling additional seating towards the sofa. Eliminate the need for a bulky cabinet by utilizing vertical wall space. Wall-mount the TV and include a tall bookcase or DIY shelving to display accessories. Personalize the new look with
vibrant throw pillows
and sheer, bright window treatments.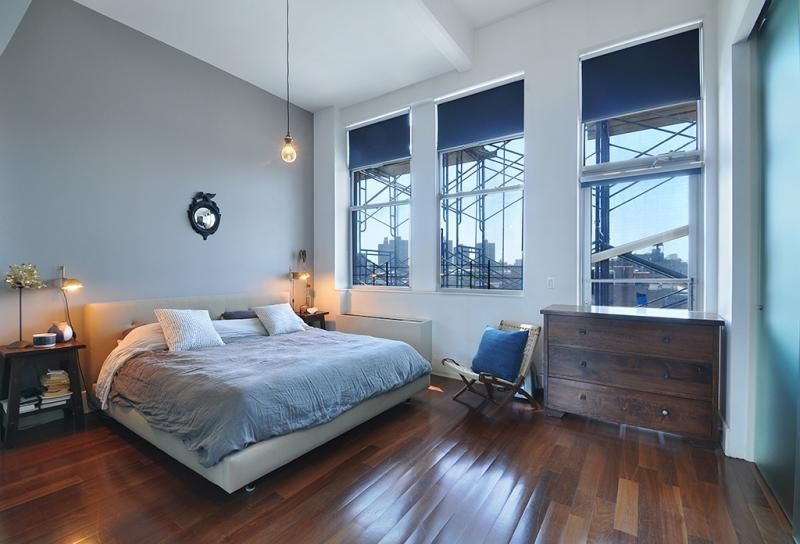 Bedroom
Create a luxe look by adorning the focal point of the room – the bed. Update with a new bedspread and layer with decorative blankets and cushions. Stick to budget by shopping for bedding accessories online. Multipurpose
wicker baskets
are perfect to stow decorative cushions and throws before jumping into bed. Baskets also double as storage for shoes and accessories to clear limited apartment floor space. Use closet organizers and wall hooks to create more storage space and avoid bedroom clutter.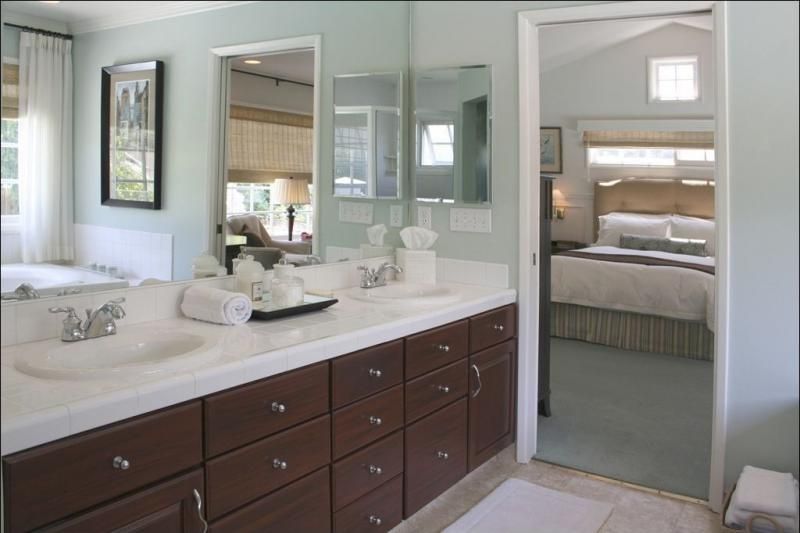 Bathroom
Clear the cluttered counter top by throwing out unused products or storing rarely-used products. Replace dull bathroom accessories and worn towels with inexpensive upgrades. Apartment bathrooms tend to be smaller than the average, opt for lighter-toned accessories. Grays, pastels and reflective elements make tight spaces feel larger and more luxurious. Finish by replacing harsh fluorescent lighting with soft bulbs and
bathroom glow lights
.
These design updates are simple, affordable and accomplished in one weekend. Implementing these easy updates helps create a long-lasting modern apartment. For more apartment interior design inspiration, visit
Zillow Digs
.
Photo Credit: Zillow