This is a compensated campaign in collaboration with Allstate Foundation® and Latina Bloggers Connect.
Allstate Foundation Purple Purse
is making it easier and even fashionable to talk about domestic violence and the financial abuse that traps women in abusive relationships. 1 out of 4 women have been in an abusive relationship, and that is actually more than women with breast cancer, lung cancer and ovarian cancer combined. Now that is a lot of relationships we are talking about. Furthermore, when people think of
domestic violence
they only think of physical violence when in actuality financial abuse plays a major role in these relationships. 98% of abusive relationships have dealt with
financial abuse
and it's most likely because its the most powerful way to keep a victim trapped. Such examples include ruining credit to make it impossible to purchase a new apartment, harassing victim at current job forcing them to quit, or even controlling the money leaving no room for options to survive on their own.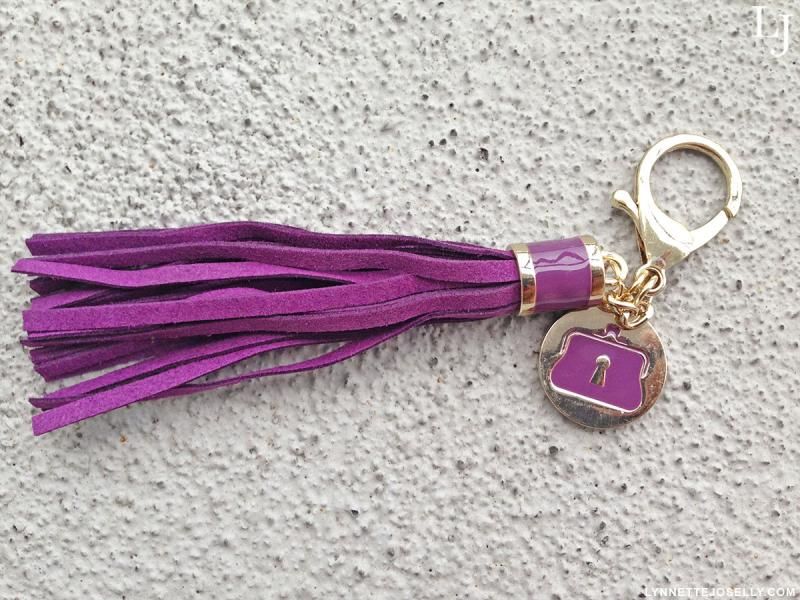 Now if you are wondering why a
purple purse
is the symbol for this campaign, allow me to explain. Purple is the color of domestic violence and a purse represents a woman's financial domain. A purse is where a woman carries her IDs, credit cards, money and personal belongings in which all together represent her financial identity. Actress
Kerry Washington
is the Purple Purse Ambassador that has designed a unique and trendy clutch to help raise awareness and inspire women to speak up and reclaim their power and control in abusive relationships. Allstate Foundation is also distributing purple charms that can be attached to any purse to show support and join the movement of empowerment in style.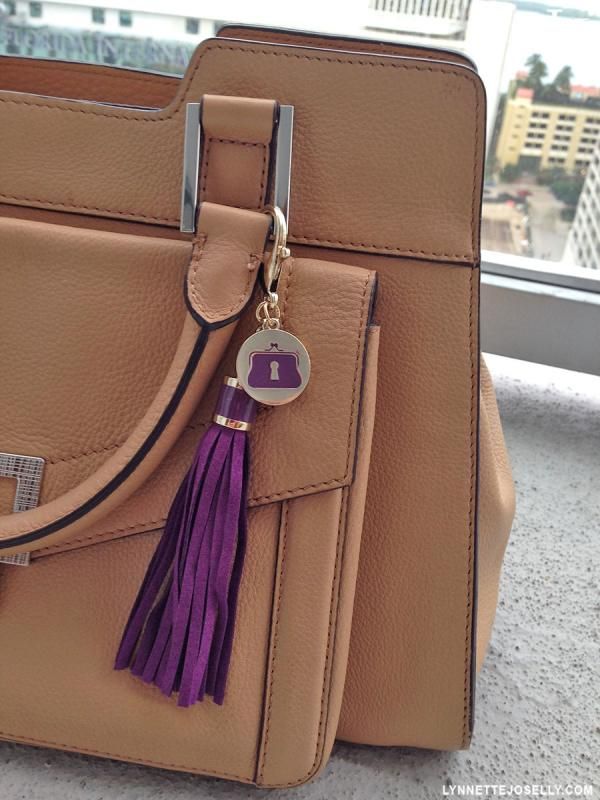 Now with this difficult topic being on the news lately with celebrities and abusive relationships, I am pretty sure we have all noticed that some are quick to judge. From the outside looking in, no one really knows what happens in a couple's household making it hard for us to understand why someone would stay in an abusive relationship. I would like to share a story of survival by
Joy Taylor of SidelineHype.com
in which she mentions how its not easy to just walk away from someone you love and want to see do better.
"...It is very easy to judge someone who stays in an abusive relationship, especially if you've never been in one. If you've never woken up next to the person you love only to later go to sleep next to them after being beaten, you might not understand. If you've never been holding hands with them and a minute later had to beg them to stop hitting you, you might not understand. If you've never cried and screamed while they kicked you, as [you] lay on your back in an alley, after they've dragged you by your hair from your car, you probably won't get it. Maybe you've never been thrown around or been choked on the floor while your abuser is on top of you trying with all his might to kill you. If you did, maybe you will understand..." "...Don't assume that it is so easy to get up and leave an abuser. You have no idea how compelling the man you love can be on his knees begging and crying for your forgiveness. Reminding you of your beautiful daughter and your family, and all the people and the money and the time and on and on. You love this person, and one night of darkness may not be enough to make you forget that..." "...I am not a weak person. I have endured years of abuse since I was a child. I never thought as an adult I would allow someone to take my power and control me. I defended him and stood by him. I lied for him. I threw out my morals and convictions. I was very blessed to have people around me who were stronger than me. People that pushed me to leave and reminded me every day despite my depression and darkness that I could take control and leave..."


PurplePurse.com has important tips and tools to help you recognize domestic violence and financial abuse, talk about it and end it. If you or someone you know needs immediate help, call the National Domestic Violence Hotline at 1-800-799-SAFE (7233) or TTY 1-800-787-3224.