This is the first outfit for my Fall Fashion: Back To School Look Book. Watch full video on my YouTube Channel.
The most notable thing about
fall fashion
is the color scheme. The best tip I can give you is to focus on natural and earthy colors for this season to match with the change in weather.
Olive green
seems to be the "it" color for autumn and it's always safe to pair it with deeper shades for a warmer look. I chose to wear a lighter shade of green pants with a black and white striped shirt. I layered with a heavy material cut-out vest because keep in mind I do live in the sunshine state, where we don't really see seasons change. But it's ok to pretend ;). Lastly, I mixed in leopard print flats to try out the mismatch pattern trend.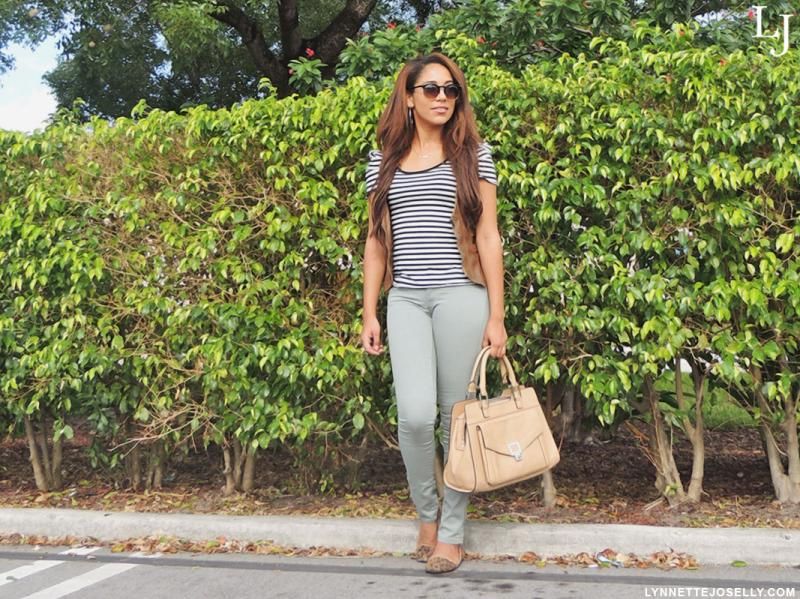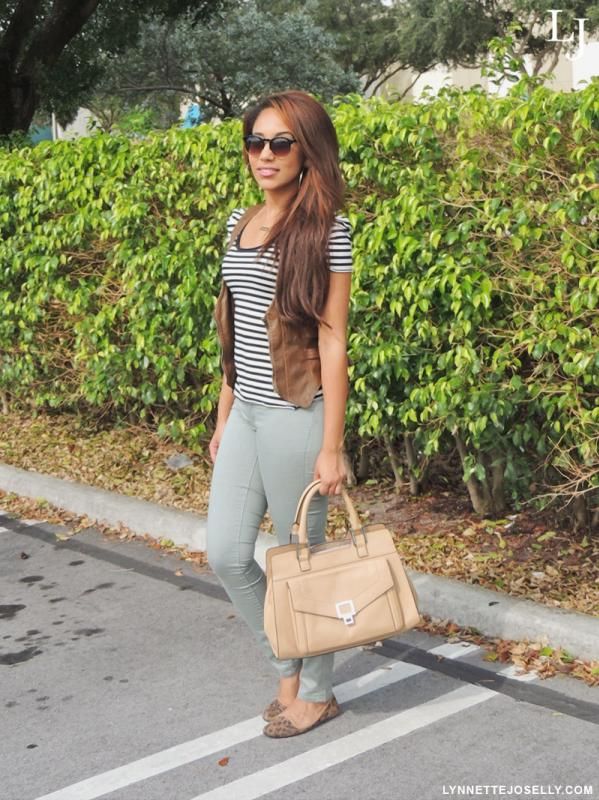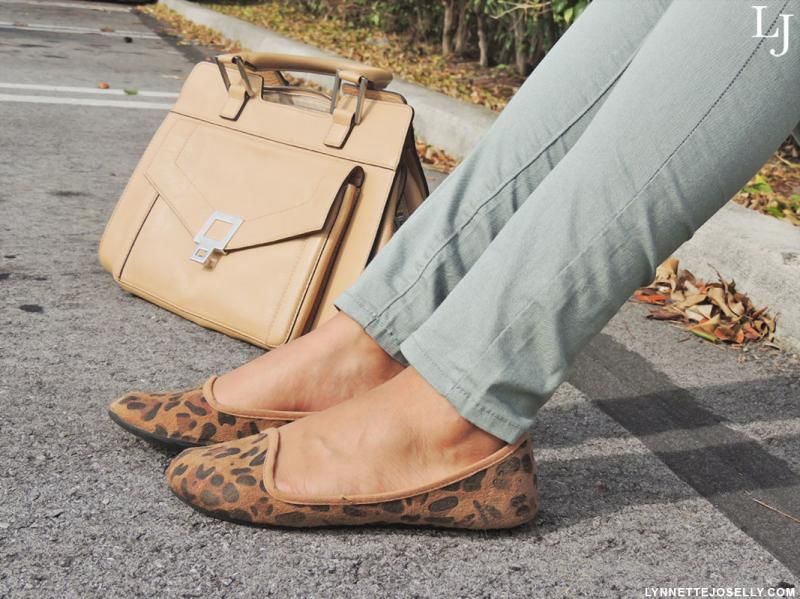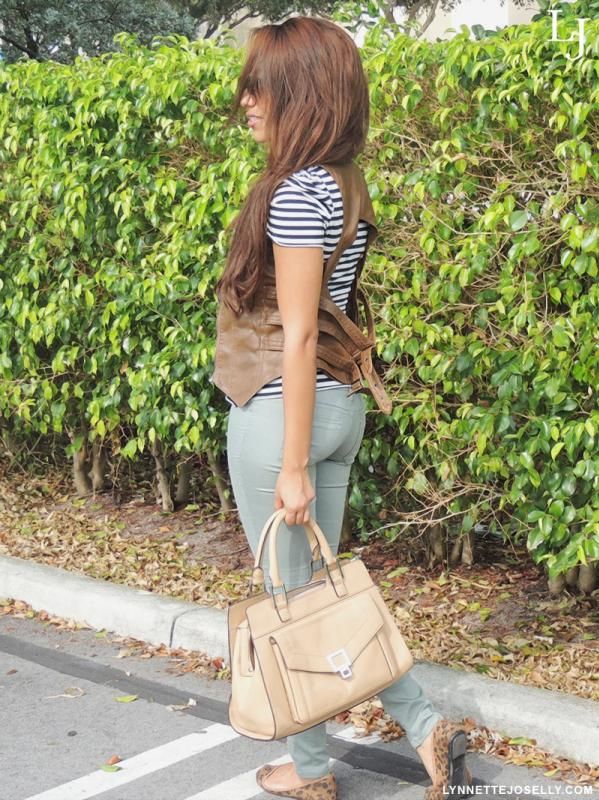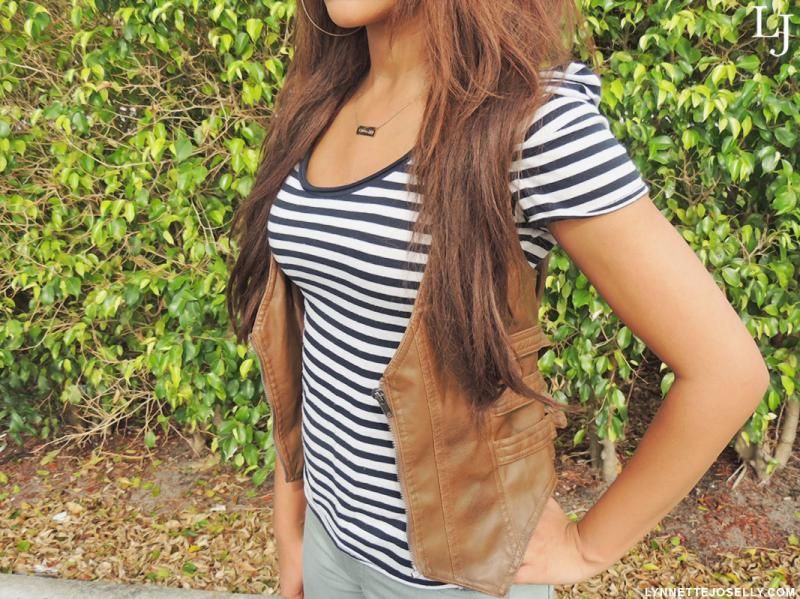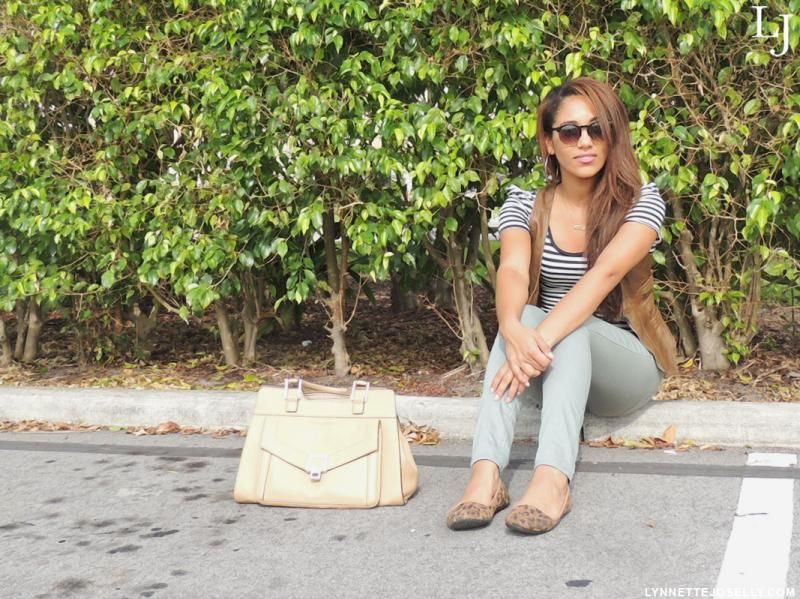 What I Wore: Black & White Striped Top (Ross), Brown Faux Leather Cutout Vest (MadRag), Olive Green Denim Pants (MadRag), Leopard Print Flats (MadRag) and Beige Handbag (French Connection).


Photographer: Jasmine A.