Let me start off by saying, it sure is nice to live where you all vacation. The beautiful city Miami, Florida where the weather is tropical all year long, beautiful people everywhere and of course the lovely beaches. It also happens to be the perfect location for big time events such as
Premios Tu Mundo
.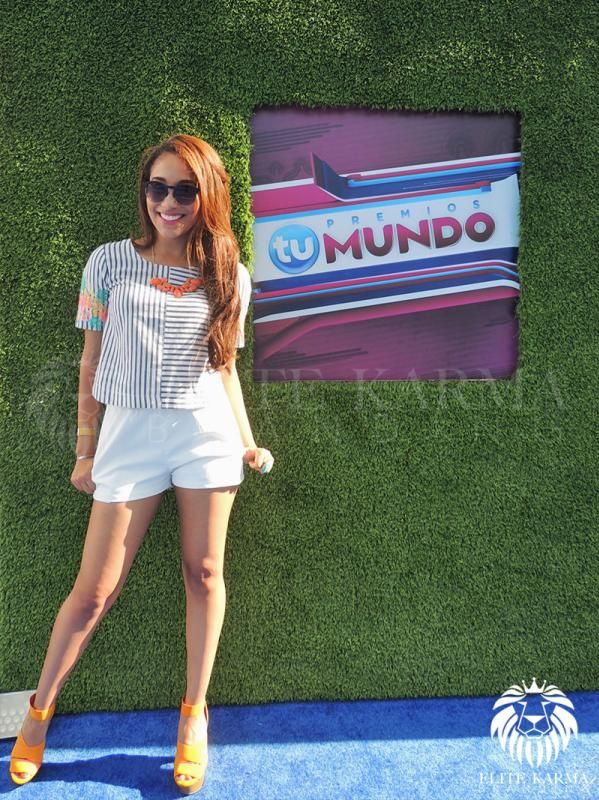 I was invited to attend the
VIP Blogger Lounge
for some exclusive behind the scenes action. We got red carpet ready and glammed up by the amazing hair and makeup team over at
TNT agency
and let me tell you... they have some serious skills. Artists and Celebrities such as Quique Usales, Gabriel Coronel, Alexis y Fido, Jorge Bernal and more were present for rehearsals and fittings.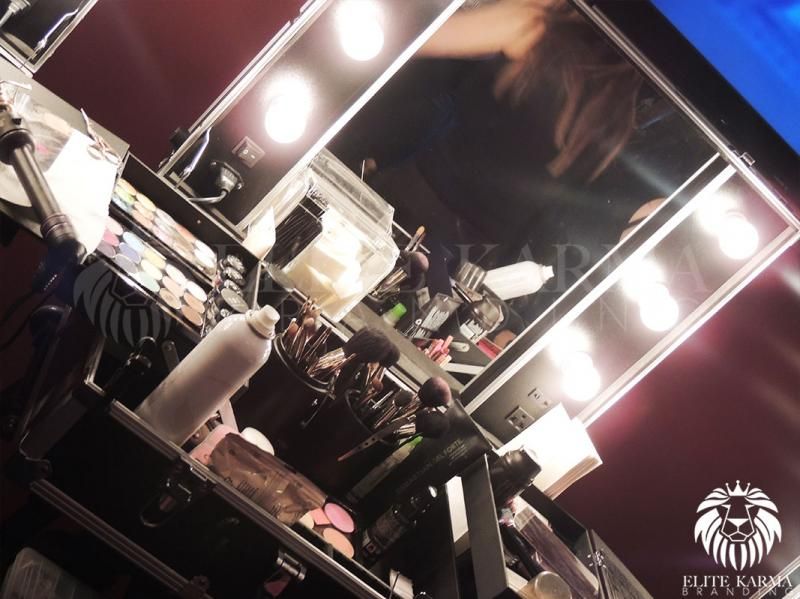 Jewelry Designer,
Charlie Lapson
was the official stylist for all the stars. I even had the chance to try on some bling bling. I was so temped to just walk away with the jewelry but now that would just be wrong, now wouldn't it?! It was a fun experience with the Miami Bloggers and be sure to check out the last Telemundo event I attended -
Blogger Cafecito at Billboard Latin Music Awards.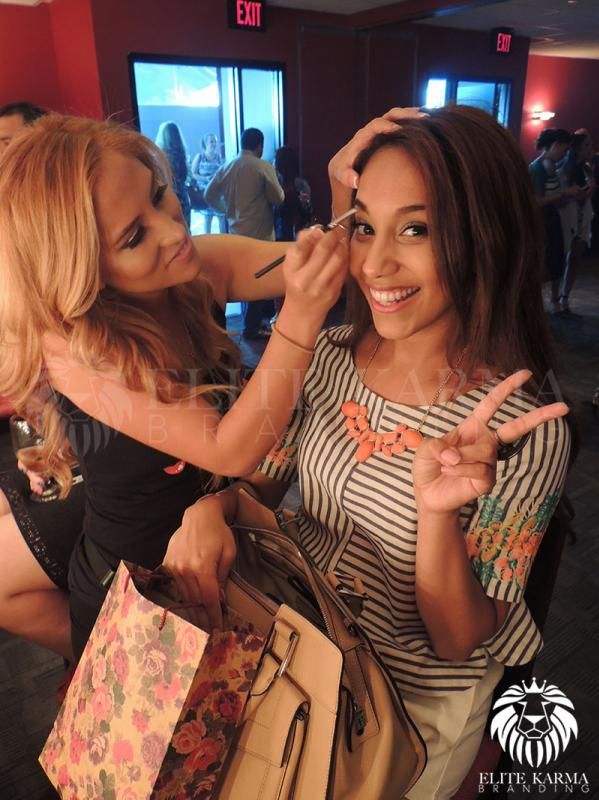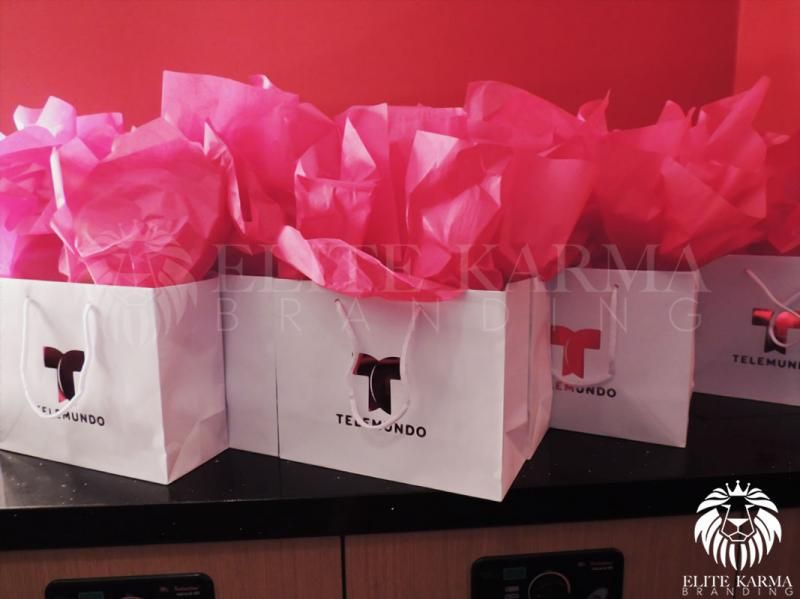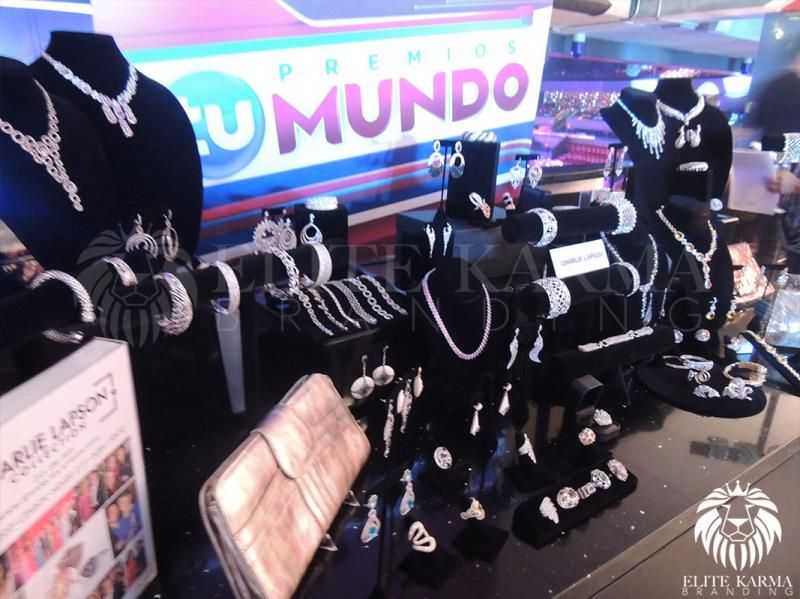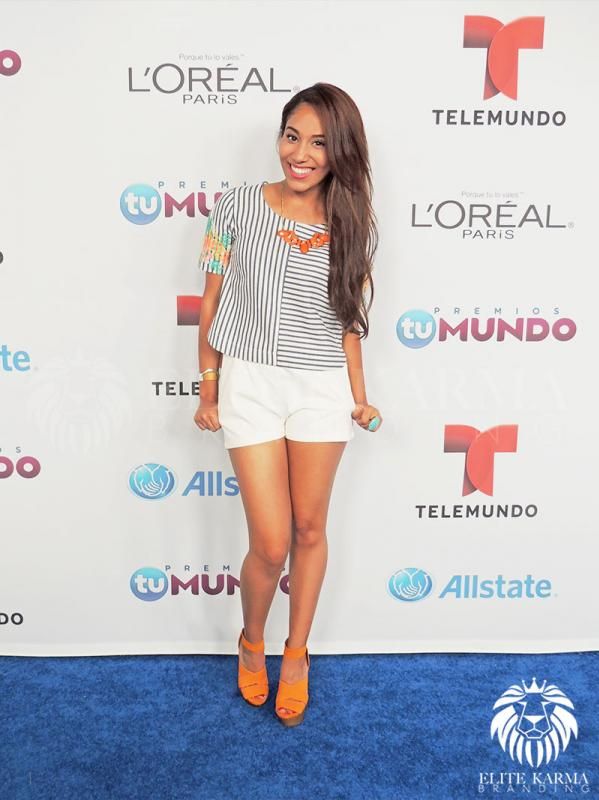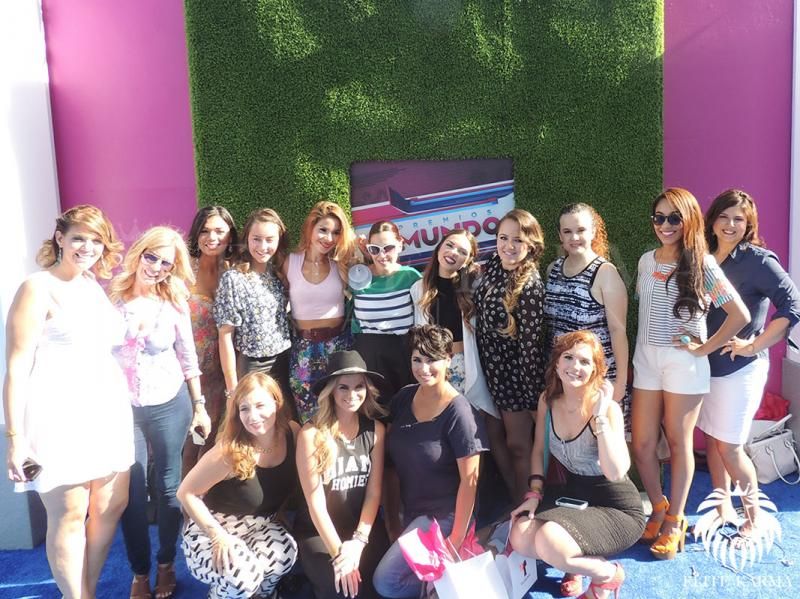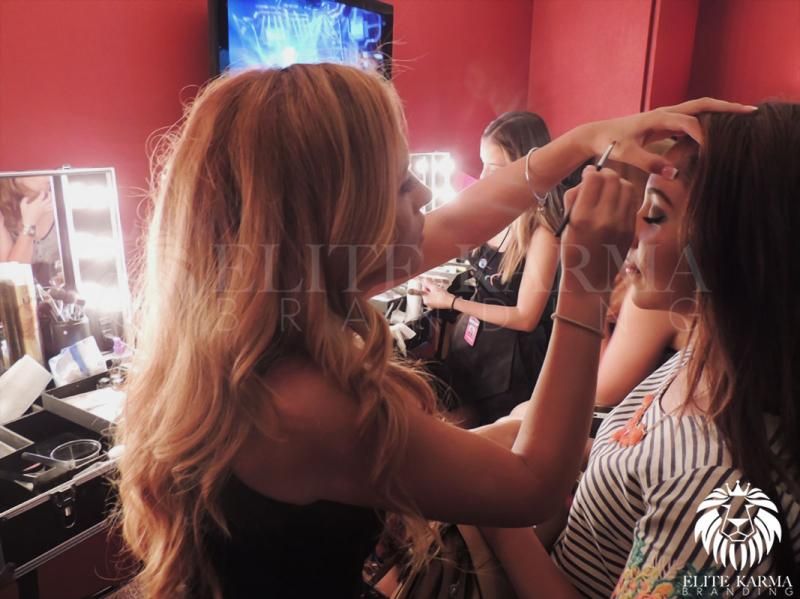 What I Wore: Denim Stripe Boxy Top (JOA Brand - Shop Royal East), Orange Statement Necklace (MadRag Stores), White Snake Print Shorts (GoJane) and Orange Heels (Baker's).
Photo Credit: Elite Karma Branding