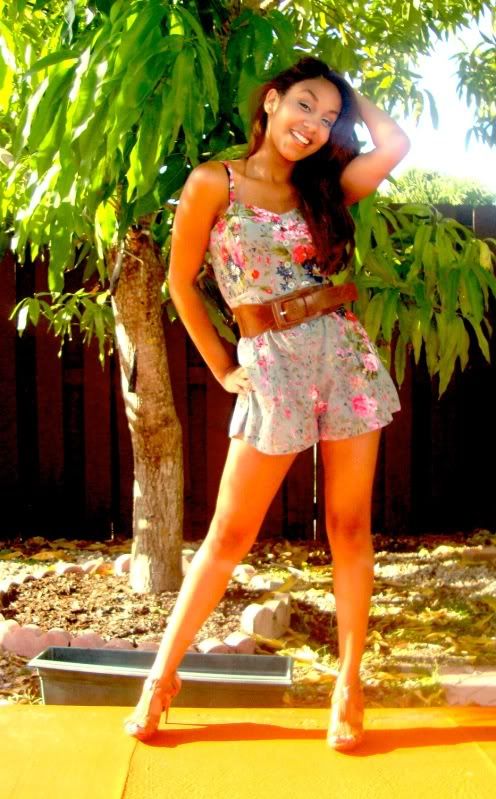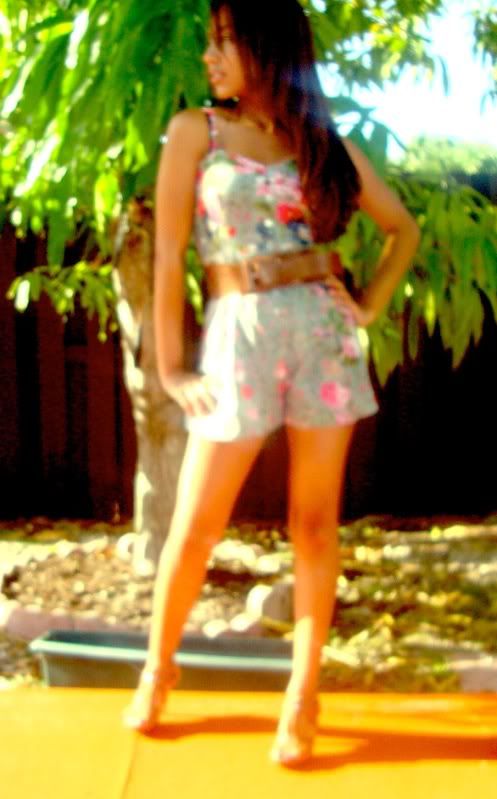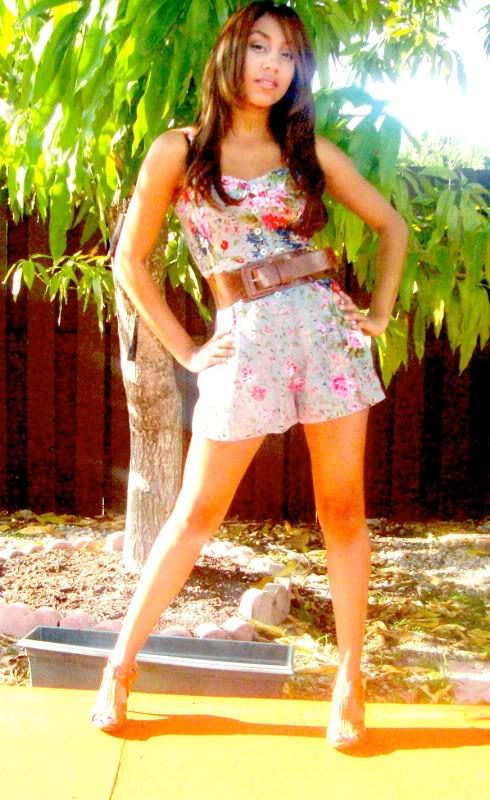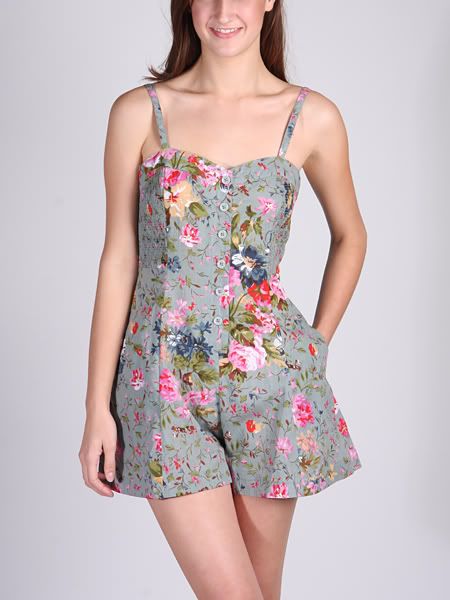 Hey Loves! So you might have seen these pictures before... and that is because I had posted them on
Chictopia
before for some contest. Unfortunately, I did not win the contest. But anywho, I decided to wear this outfit to a family party out in Naples. Well it wasn't my family, but a friend of the family. They had a live band out there playing bachata and perico ripiao.
Anywho, the drive to Naples is about an 1 1/2 hours from where I stay and on the way there you pass by through reserved environmental area where they have alligators, panthers and just pure wild life. My aunt kept spotting alligators on the side behind the fence on the highway. Then, tell me why, while driving it starts to pour so badddd that we thought a branch in the middle of the road was an alligator. We all start screaming, had to switch on the second lane (mind you.. cars are coming toward us going opposite the way we are).I also got to see bunnies and deers.
Papaya Clothing Romper
Papaya Clothing Belt
Till next time..
Miss Me
Lynnette Joselly