This one is for the fellahs! Step out of your box and try something new. This past weekend it was a lil chilly in Miami, FL. So stay warm and get the Cool and Dre look for a lower price.
I usually send you guys to 21MEN but this time I am going to send you to KarmaLoop. The prices are a little bit higher but they are great brands for lower prices.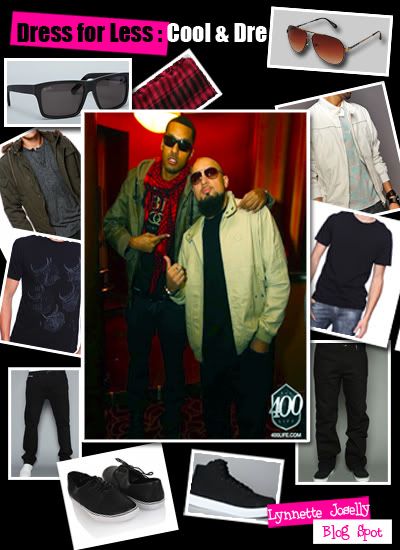 Dre's Fit
An olive green
parka jacket
over a black fitted
graphic tee
with black skinny
jeans
. Dre's choice of accessories is what complete the outfit; A square wayfarer style
shades
and a red and black checkered
scarf
. Any black shoes would look nice with this outfit, but these
soft leatherette shoes
would be a great choice.
Cool's Fit
Cool went for the more simple look but still
sheek
. He is wearing a black essential
basic top
with black modern fit
pants
. He went for the all black look from head to toe, so high canvas black
sneakers
would be perfect! Cool brought out some contrast with the white
jacket
. And you cannot forget the
aviator glasses
Use repcode : LE14123 to get 20% off initial purchase at
Karmaloop