Embrace vanity! People who appear more youthful tend to live longer, according to a study from the University of Southern Denmark in Odense. This easy, four-week skin-perfecting plan will leave you glowing, whatever your age.
By
Lindsy Van Gelder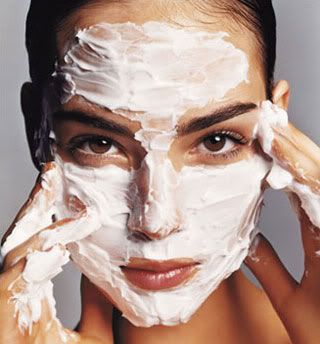 Week 1 - Recharge your body and mind
1. Get some beauty sleep - When you hit the sack at night, your skin goes into repair mode.
2. Break a sweat daily - Exercise gets the circulation going, pumps oxygen into vital organs and tissues, releases endorphins and fights stress—all of which are beneficial to your skin (not to mention your heart, lungs, muscles and mood).
3. Rev up your results - Research suggests that when sugar binds to collagen's skin-plumping fibers, they can stiffen, possibly causing wrinkles.
Week 2 - Focus on the basics
1. Swap soap for a kinder, gentler option - Harsh soaps often contain stripping surfactants (the chemicals that create all that lather), causing dryness and exacerbating the appearance of fine lines.
2. Shield your skin - You have to wear a sufficient amount of broad-spectrum sunscreen. The sun is responsible for up to 90 percent of premature aging, according to the Skin Cancer Foundation in NYC.
3. Rev up your results - Grab a moisturizer that offers instant benefits and prevents future damage.
Week 3 - Reveal smoother skin
1. Help your cells along - To look more luminous, remove dead skin cells yourself. Your best bet is to use an exfoliator that tricks your complexion into renewing itself more rapidly.
2. Don't forget to moisturize - Applying a face cream daily helps prevent and soothe irritation as well as replenish skin's natural moisture.
3. Rev up your results - Look for antiagers such as firming peptides, skin-repairing growth factors and botanicals, as well as pigment-reducing niacinamide (vitamin B).
Week 4 - Fall for antioxidants
1. Prevent sun damage - Antioxidants form a protective shield on skin, guarding it from pollution and free radicals, which assault and age your complexion over time.
2. Rev up your results - The eyes are the first area to show signs of aging (dark circles, crow's-feet at the outside corners, a downward drooping of the outer lids). Camouflage shadows and lines with an illuminating concealer.
Read Full Article at
www.Self.com
.