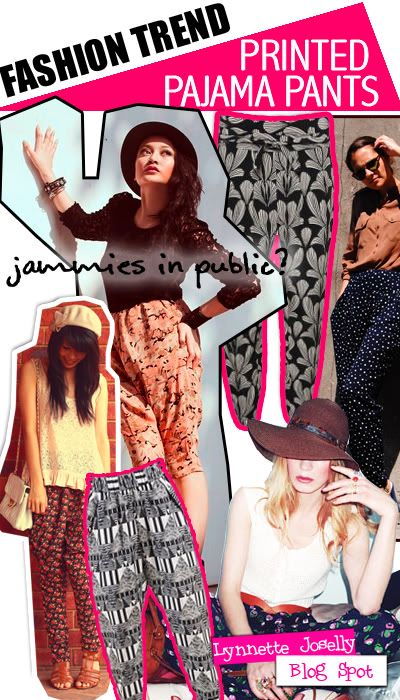 Seems like designers have become workaholics and are too lazy to change from work clothes to sleep wear so they created the printed pajama pants that can be worn out in public. These printed pants have been trending on the runway for a couple of seasons. However, now is when the street chics have built the courage to start to rock them. The best thing about them is that they are comfy,convenient and versatile. Accessories are the key to make these pants look chic such as over the shoulder bags , crop leather jackets, and/or lots of necklaces.
Just in case you missed it... check out last week's
Fashion Trend on Striped Blazers
!