What I Wore :
A thrifted beige blazer, seamless white tank (D'Or), blue jeans (Papaya Clothing) and suede beige buckled heels (Forever 21). For accessories a white wrap around chained watch (Nasty Gal) and a two finger bird ring (Forever 21).
Summary :
This is one of my many thrifted blazers that I displayed in my most recent
haul video
. This one surprisingly is my size! That is def a first when shopping at a Thrift Store.. not much petite sizes but I was lucky enough to find this one. I love the vintage print and Victorian style.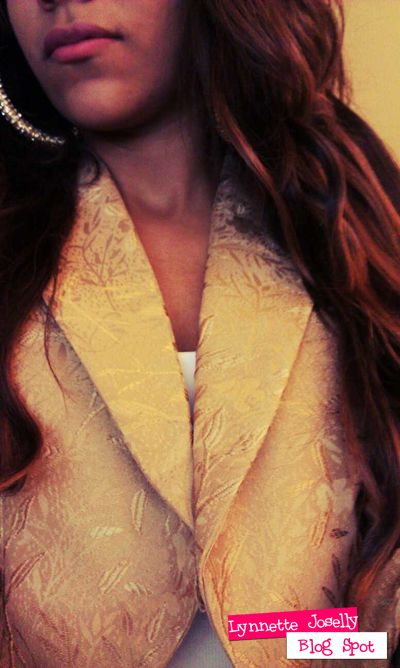 More Outfit of the Day Posts:
Black and Yellow, Black and Yellow
A Bouquet of GREY Flowers
A Lace Dress & Red Lips