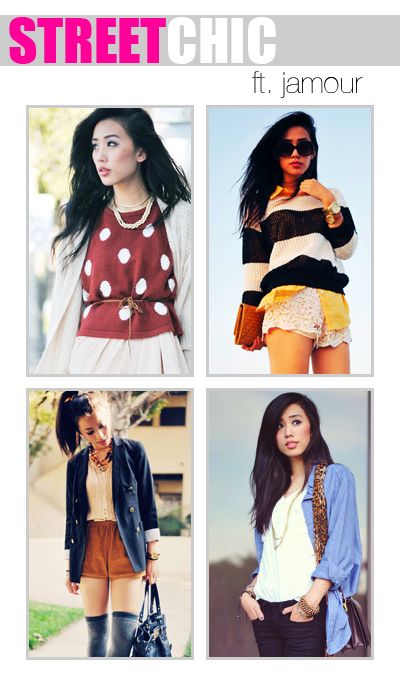 "People say one of the best ways to learn more about yourself is by writing your thoughts in a diary". Jenny from the block shares her diary of fashion pursuits, interests, and photographical experiments. With this photo diary she hopes to discover her personal style and hone it along the way.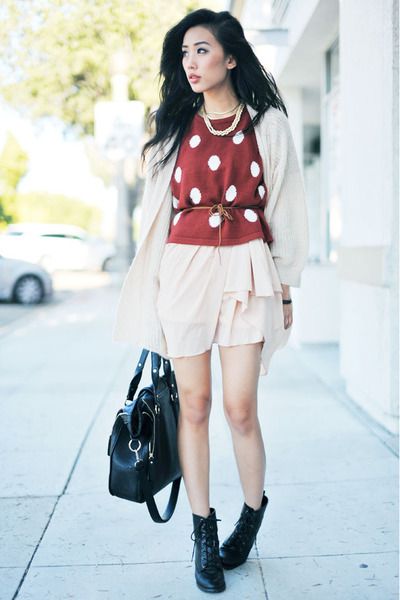 Whimsy
What She Wore: Lace-up black boots(Forever 21), maroon polkadot sweater (Forever 21), drape-y blush pink skirt (VJ Style), blush pink cardigan (Topshop) and gold braided necklace (Urban Natures).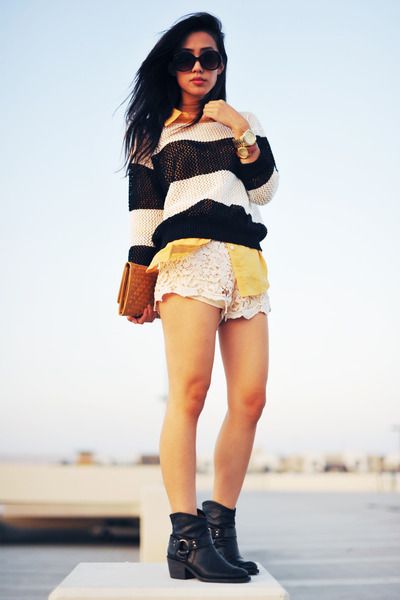 Summer Accents
What She Wore: Motorcycle black boots (Lucky Brand), striped black and white sweater (Romwe), yellow clutch purse (Trend Essentials), and lace shorts (Chicwish).



Dinner Time
What She Wore: Heels (Forever 21), blazer (Gap), shirt (Free People), pleated peach shirt (Free People), tawny high-waist shorts (American Apparel), thigh high grey socks (Ozone) and Michael Kors Bag.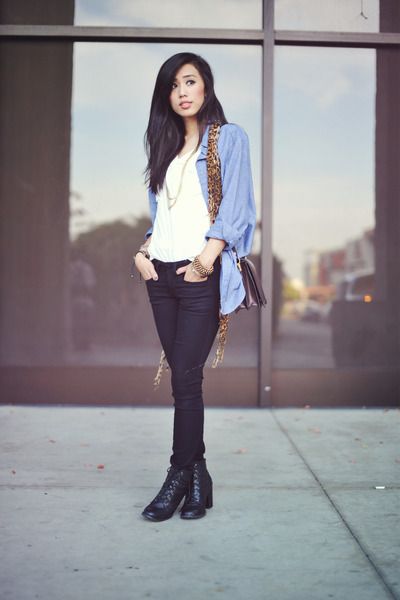 Urban Natured
What She Wore: Black lace-up booties (Forever 21), black denim skinnies (Bebe), chambray button-up shirt (American Apparel) layered over white loose blouse (Chicwish), leopard print scarf (Thrift Store) and Zara bag.