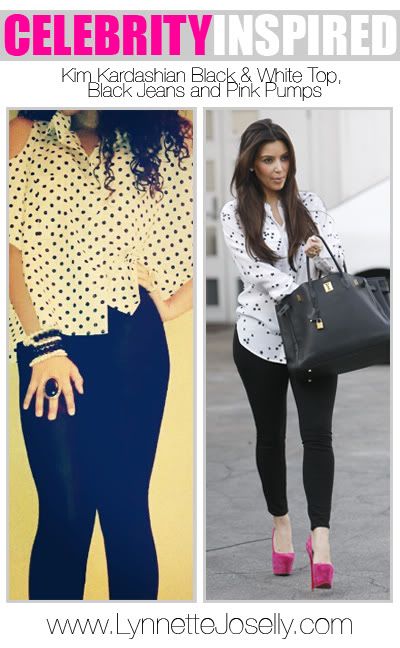 What I Wore:
Black and White Polka Dot Cut Out Top (Nasty Gal), Black Shiny Leggings (American Apparel) and Pink Suede Pumps.
Summary:
This outfit was inspired by Reality TV Superstar,
Kim Kardashian
. Kim K rocked a $250 white button up top printed with black stars, black skinny jeans, accessorized with $300 Gucci stunnah shades, a black Birkin Bag and Pink Christian Louboutin Daffodile which cost over 1k! I rocked this outfit for way less than a thousand dollars.
LJ is here to help you gals dress like the lovely Kim K without breaking your wallets. Check out this
Dress for Less
feature of Kim Kardashian in a
Hot Pink Blazer and Tangerine Skinny Jeans
.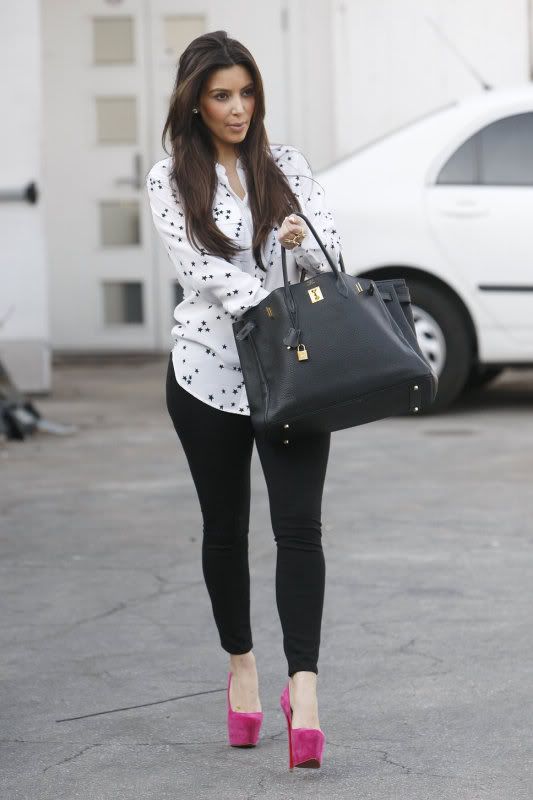 More Outfit Posts:
Yellow Jeans and Denim Jacket
Colorblock Red, Blue and Green Peppy Plum Belted Dress Black and White With a Hint of RED