Philosophy
Take a deep breath oil-free energizing oxygen gel cream moisturizer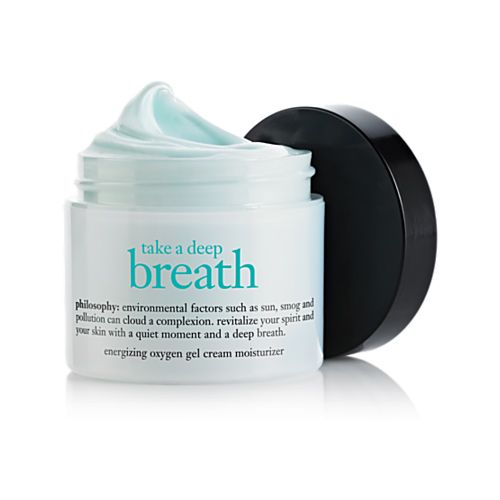 After being out all night, send your skin to detox with take a deep breath oil-free energizing oxygen gel cream moisturizer. This lightweight fresh-feeling moisturizer acts like a breath of fresh air to revitalize skin. It helps diffuse energizing oxygen to the skin as needed to detoxify skin and restore a healthy-looking glow, while a blend of antioxidants helps protect skin against environmental attack and pre-mature aging. Take a deep breath provides oil-free hydration to leave skin feeling smooth and comfortable. Skin goes from dull and lackluster to fresh, revitalized and positively glowing.


Marbella
Permanent Eyeliner Pen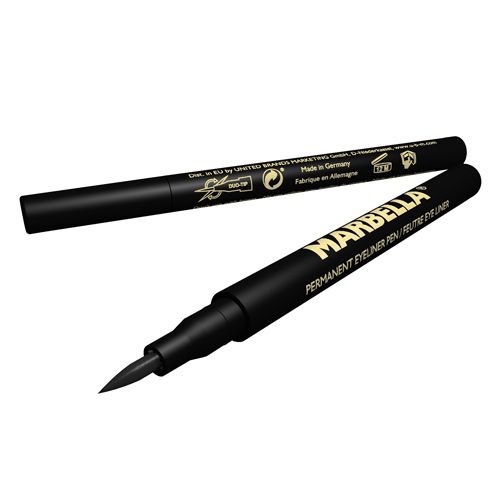 This semi-permanent eyeliner truly lasts all night long. This pen offers long-lasting color and glides on with the ease of the pencil and the intensity of a liquid liner. It is made with all organic ingredients and conditions skin while staying on for those long nights. The eyeliner is easily removed with makeup cleanser, just rub eye gently with cleanser until the line is gone. Dermatologist-tested, this pen is 100% water based and oil- and alcohol-free.ingredients and conditions skin while staying on for those long nights.


NYX
Round Lipstick

Top your look off with trendy shades of NYX's Round Lipsticks that are made to last all night long. NYX's Round Lipsticks are formulated with conditioning agents and provide a beautiful velvety texture. The saturated color resists wear and smudging making your lips kissable from dusk till dawn. From Pure Nude to Pink Lyric to Chic Red, this lipstick is available in countless shades. So put it on, enjoy the night and keep in mind, your lipstick isn't going anywhere!


Living proof.
Frizz Nourishing Styling Cream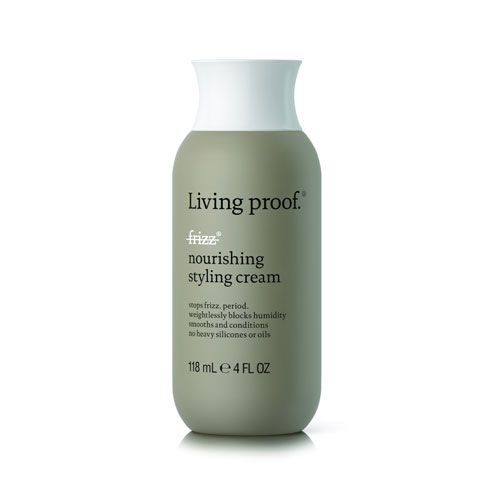 Keeping hair frizz free all night is the ultimate challenge. For soft, nourished and frizz-free hair, frizz Nourishing Styling Cream eliminates frizz by blocking humidity. It weightlessly smoothes, conditions and tames frizzy, unmanageable hair. frizz is powered by Living Proof's miracle molecule, OFPMA. It does what silicone and oils can't: block humidity without weighing hair down, even on the most humid days. OFPMA create an exquisitely thin, weightless shield around each hair strand that is 70% more effective at blocking humidity than silicone. The same technology strengthens your frizz defense with each use and repels dirt and oil, so hair stays cleaner, longer. Welcome to the 1st day of your frizz free life.

Usage: On clean, damp hair, apply Frizz Nourishing Styling Cream liberally, to generously coat the hair from roots to ends. Comb through and style as usual. For best results, pair with Frizz Shampoo and Conditioner.

Expectations: Frizz gets more effective over time. Living Proof scientists have reported that peak results are seen after 5 applications. With each use its frizz-fighting powers only get better.
Source: MyGlam
More Beauty Posts:
How to Get Super Pouty Lips
Hottest Trends in Dip-Dyed Hair
8 Beauty Secrets Stars Don't Want You to Know