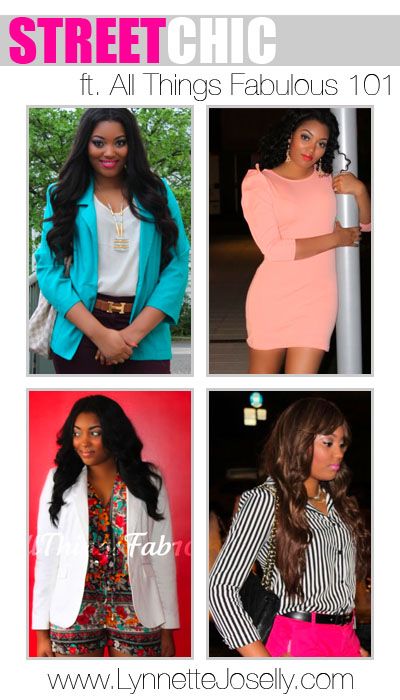 Let me introduce you to another fashion and makeup blogger,
AllThingsFab101
. This fashionista is working her way up in the industry while living in The Big Apple better known as New York City! What I love about this blogger, or shall I say vlogger is that she also creates
YouTube
videos to showcase how ladies can "embrace their inner fab", no matter on size of body or budget..."because fashion has no boundaries and no size requirements!" I picked and choose some of my favorite outfits from her blog, check out details below.

What She Wore: Pink Ice Floral Tee Romper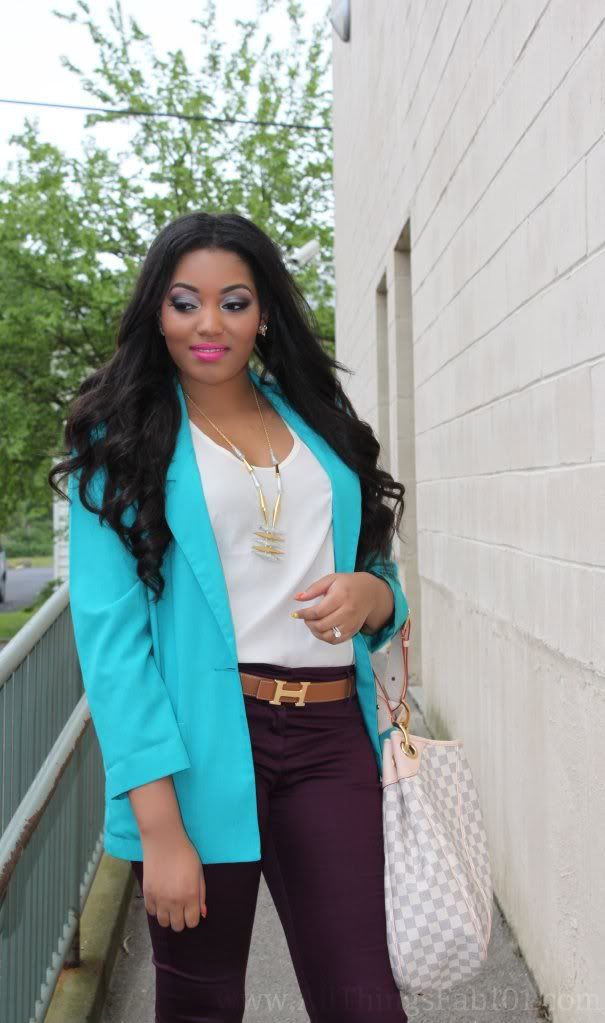 What She Wore: Turquoise Vintage Blazer, Purple Cropped Nordstrom Pants, Silk Nordstrom Tank, Bullet Jewelmint Necklace, Hermes Belt, Louis Vuitton Bag and Aldo Shoes.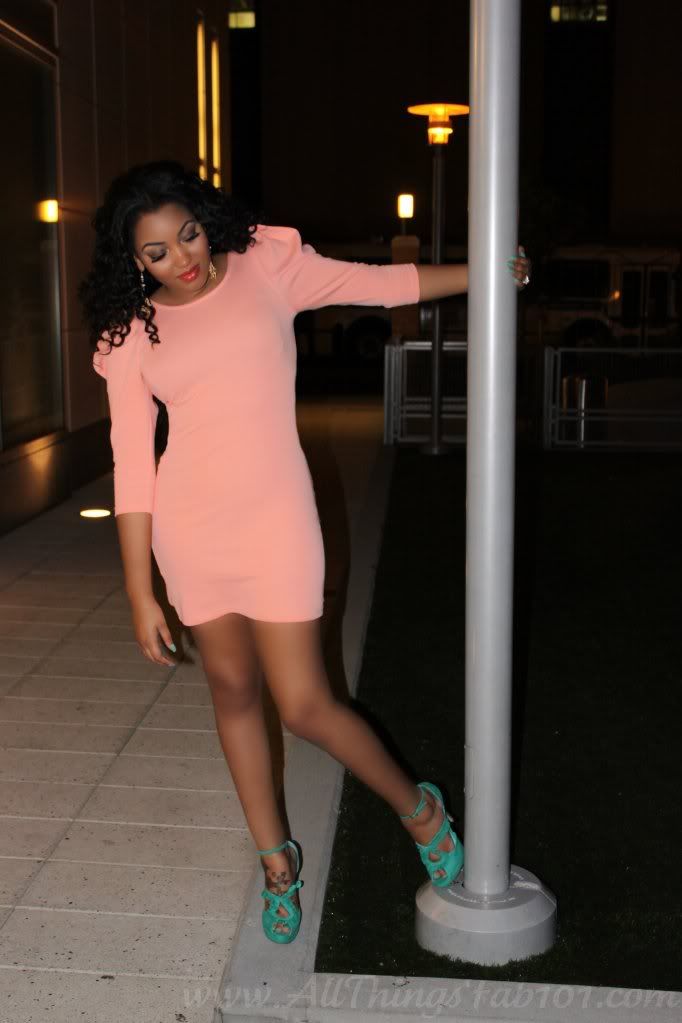 What She Wore: H&M Pastel Dress, Aldo Shoes and Jewelmint Earrings.



What She Wore: Striped Make Me Chic Blouse, Pink Zara Pants, Hermes Belt, Jewelmint Rio Bravo Earrings, Jewelmint Serpentine Necklace and Sam Edelman Shoes.
Photo Credit: All Things Fabulous 101
More Street Chic Fashion:
Skinny Hipster
Just Patience
Ashleyrubi