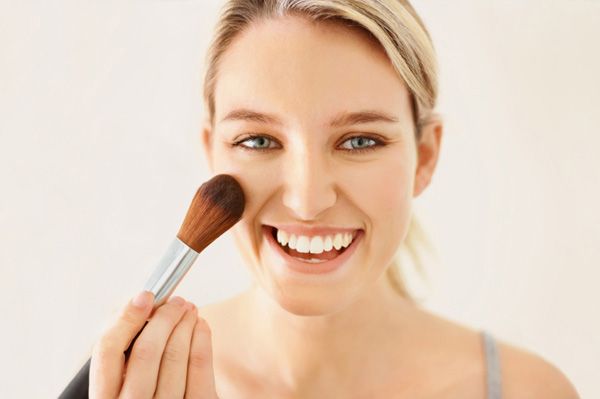 It can be a bit of a challenge finding the perfect blush shade for our skin tones. Sometimes you see these beautiful girls looking like clowns in public with their bright pink cheeks. You want to find that right shade of blush that looks natural.
First and foremost, lets find out what category your skin tone falls under: fair, medium or dark. With so many gorgeous blush colors to choose from, follow the tips below to help you find the right one that gives your skin a healthy vibrant glow!
Fair Skin
Fair skin is the lightest of the group, so if you sunburn easily you fall into this category. Pick a pink or rose, just remember the lighter the better.
Medium Skin
Most of you ladies will fall under this category. The best blushes for medium skin toned females are rosey pink and deep peaches. This category falls in the middle, too light can look ashy and too dark can look foolish.
Dark Skin
Last but not least, we have the darker skin ladies. You should choose shades of plum or burnt orange-bronze to enhance your natural beauty.
More Beauty Posts:
The Ombre Stain Mani
How to Get Sexy and Toned Thighs
Dare to Bare Your Underarms!