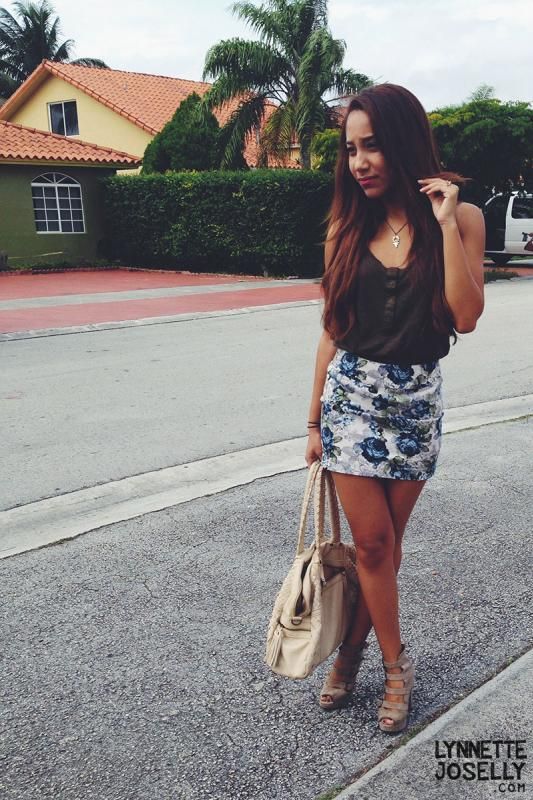 What I Wore:
Olive green tank top (
Forever 21
), floral mini skirt (Thrift Shop), beige buckled heels (
Forever 21
) and light beige bag (Papaya Clothing).
Summary:
I know its fall in some other parts of the world, but welcome to Miami where the sun is always shining. I found this skirt in a thrift shop for $3! You just need some patience to shop at a thrift store and you can find some pretty good pieces. I paired the skirt with an olive green tank top to match the floral pattern. If it is cold in your area, you can still wear this outfit but with layers such as sheer stockings, an over-sized cardigan and booties. Enjoy!