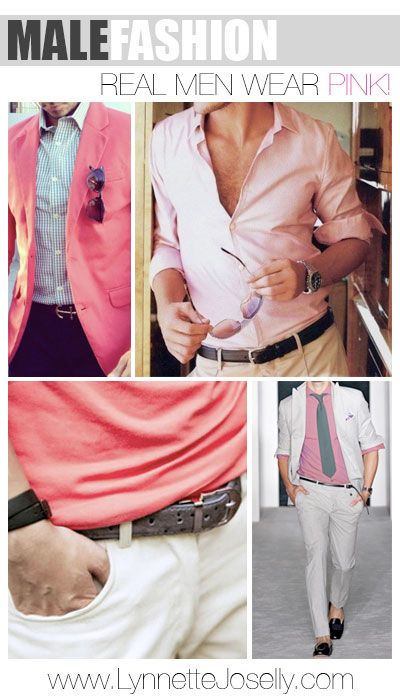 Alright fellas, are you man enough to wear pink?! Some of you may shy away from the "girly" color probably because you think it's too feminine. However, finding the correct shade to match your skin tone and depending on how you style it, you can actually pull off the pink fashion in a very manly way. I am not saying to wear pink from head to toe, but if you pair it with grey, beige, black, or navy, you are in the safe zone.
Pink sweaters and dress shirts are the easiest and most sophisticated way to rock the color. As for suits and trousers, you should aim for more of a lighter shade of pink which would be best worn at a wedding or during the spring. Now if stepping into the world of color fashion is a big transition for you, start off with something small such as a tie or sneakers. I would love to see how you guys incorporate pink into your wardrobe! Tag me on
Instagram @LynnetteJoselly
and show me what you working with!