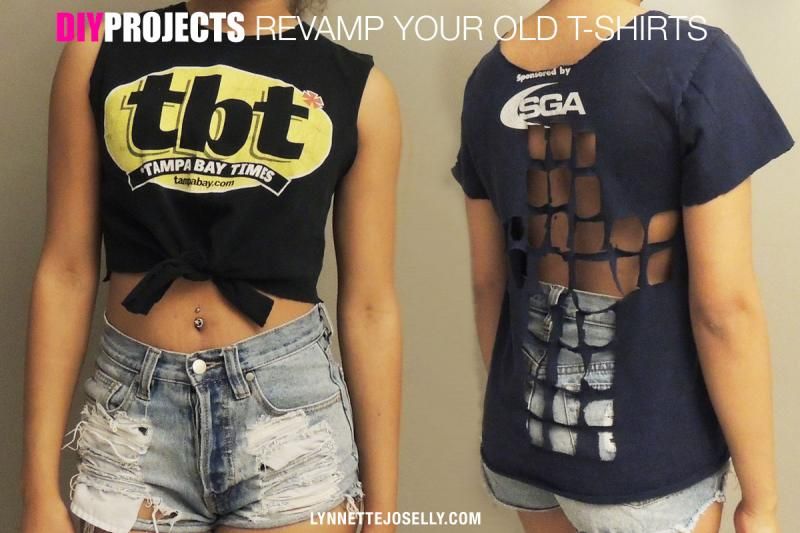 Now I know we all have those old t-shirts hiding at the bottom of our drawers. Well how about we do a little
DIY project
and bring them back to life! All you will need is a pair of scissors and a old t-shirts (duh!). I have come up with three different ways you can style your tee: a ripped back shirt, a crop top, and a cutout tee. Check out the DIY picture tutorial below.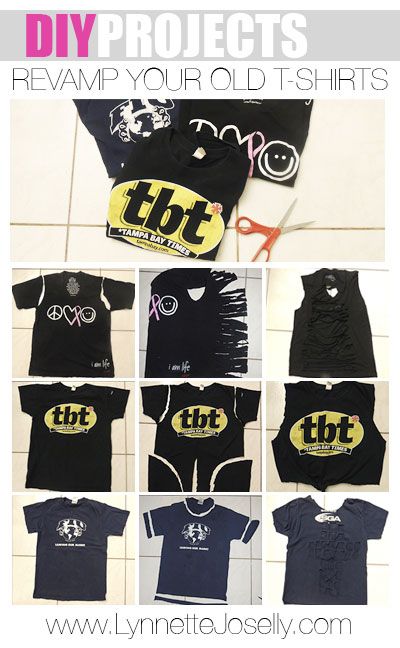 Ripped Back T-Shirt
Cut off sleeves. Next, fold in half to cut off slits on back. Lastly, tug on strips lightly.

Crop Top
Cut off sleeves and bottom half on back. Next, cut off curved corners. Lastly, snip in two to tie knot.

Cut-Out Back Design
Cut off edges of neck, sleeves and bottom. Next, draw/stencil preferred design on back. Lastly, cut out.