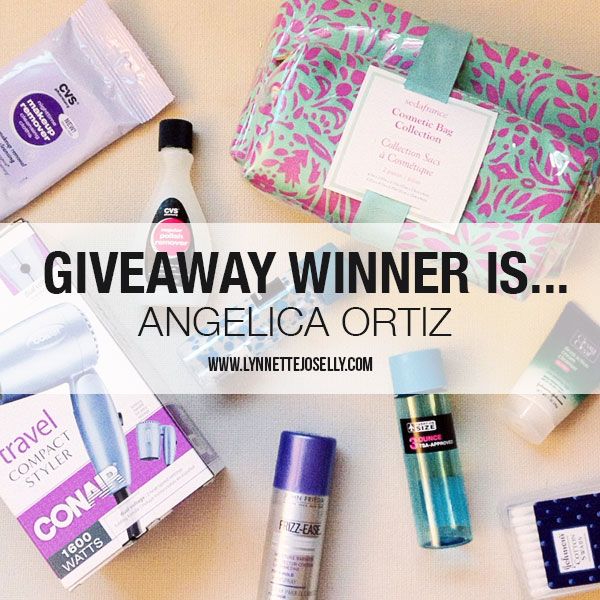 For those of you who don't know, I live in Miami, FL, New York city is my second home and I usually family vacation in Dominican Republic. With that being said, I do travel often. Whether its for a weekend or a week, I need to have my important beauty items with me wherever I travel. I can't be looking a hot mess just because I am away from home. Obviously I won't be able to pack all my makeup and hair products so I went ahead and created a checklist of beauty essentials I usually pack in my travel bag. Oh and get excited because I am hosting a giveaway as well! Rules to enter are listed below.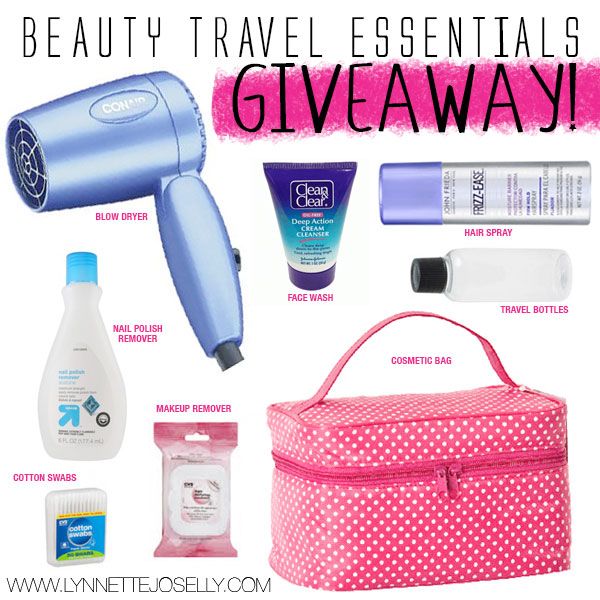 Shampoo & Conditioner.
Since not all brands offer travel size packaging, it's best to buy an empty size travel bottle to fill in with your shampoo and conditioner of choice.
Face Wash.
Just because you won't be home doesn't mean your have to ditch your skin care routine.
Razor.
You can't go all natural ladies. Please make sure you pack in a razor just in case you won't have time or access to a convenient store.
Travel Size Blow Dryer.
Hotel blow dryers don't always work so either pack your own travel size or if you prefer flat irons, pack one too. It's so slender and small that it won't take up a lot of space.
Hair Spray.
You are going to need to tame those flyaways in which licking your fingers and patting your hair down just isn't acceptable ladies.
Travel Makeup Kit.
Stick to neutral eyeshadow hues alongside eyeliner, mascara, lip gloss, bb cream, makeup brushes (not the whole collection)... You know the basics that are perfect for everyday use.
Makeup Remover Wipes.
These were made for traveling and will be very helpful when removing makeup or any grease and dirt.
Q-Tips.
Don't let the ear wax build up!
Deodorant.
Be prepared to stay fresh and avoid smelling funky!
Nail Polish & Nail Polish Remover.
Try to get a mani before you travel but always take that shade of nail polish for any touch ups. If it chips too much you might just need to remove all the polish, so come prepared.
Fragrance.
Rollerball perfumes or sample sizes will fit right inside your cosmetic bag.
Toothbrush & Toothpaste.
Well if you leave this behind... your are just plain nasty. Get it together ladies!
GIVEAWAY IS NOW CLOSED. THANKS FOR PARTICIPATING!