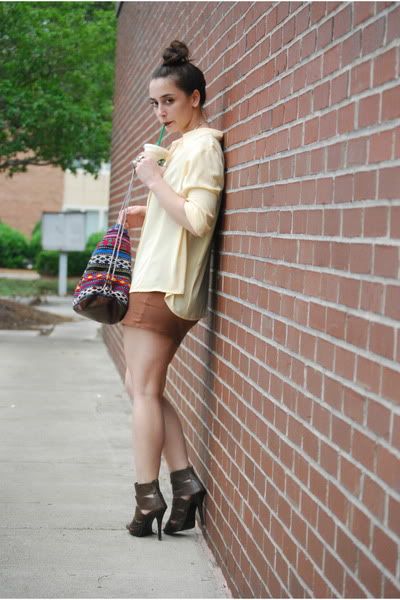 WHO:
ShevahJoon
WORE:
She is wearing a bronze H&M dress underneath the light yellow thrifted vintage blouse and paired it off with dark brown Bandage Style heels.
WHY I LOVE THE LOOK:
It is a cute lunch date outfit. I love her choice of colors, the shades of brown make a nice color scheme with the pop of color through the tribal bag. Lastly, the high bun completes the vintage look.