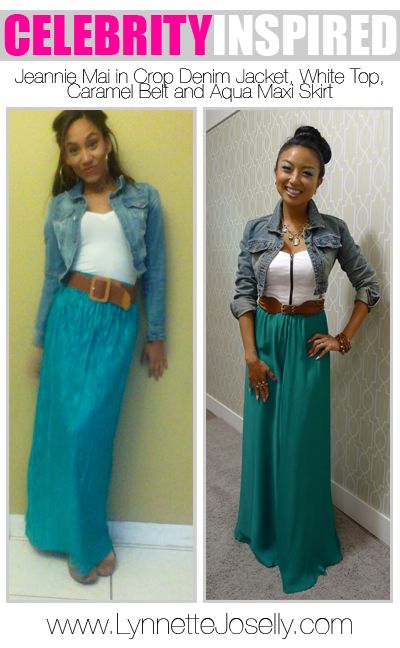 What I Wore:
White v-neck t-shirt (Forever 21), pleated aqua maxi skirt (Ross), caramel braided belt (Papaya Clothing), destroyed crop jean jacket (MadRag), and caramel flats (Papaya Clothing).
Summary:
I have previously featured The Style Network's
Jeannie Mai's
fashion on my blog and I must admit that I am obsessed with her outfits! With that said, I had to recreate one on my own! She wore this outfit on one of the episodes of "How Do I Look" where she gets to transform people's wardrobes. I love the teal color contrasted against the jean fabric. It's a cute casual outfit that can be worn to a nice day-outing with friends or a date. So now its my turn to ask.. How Do I Look?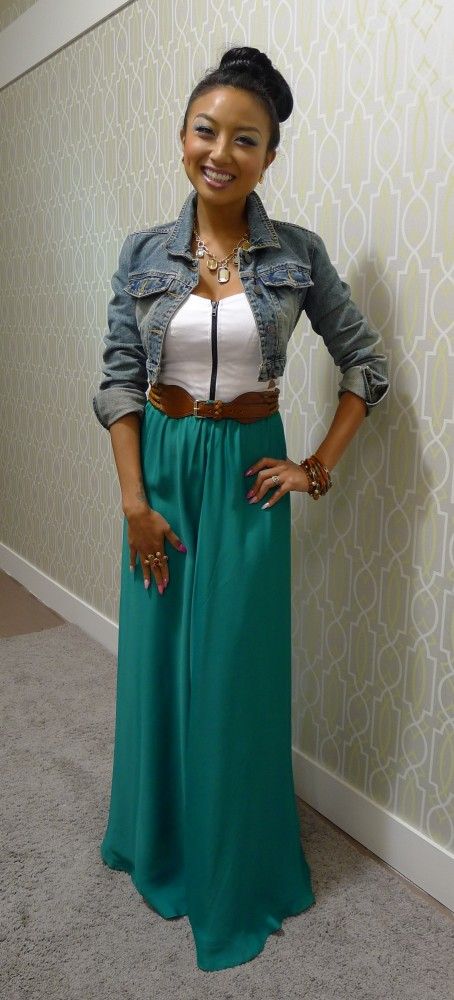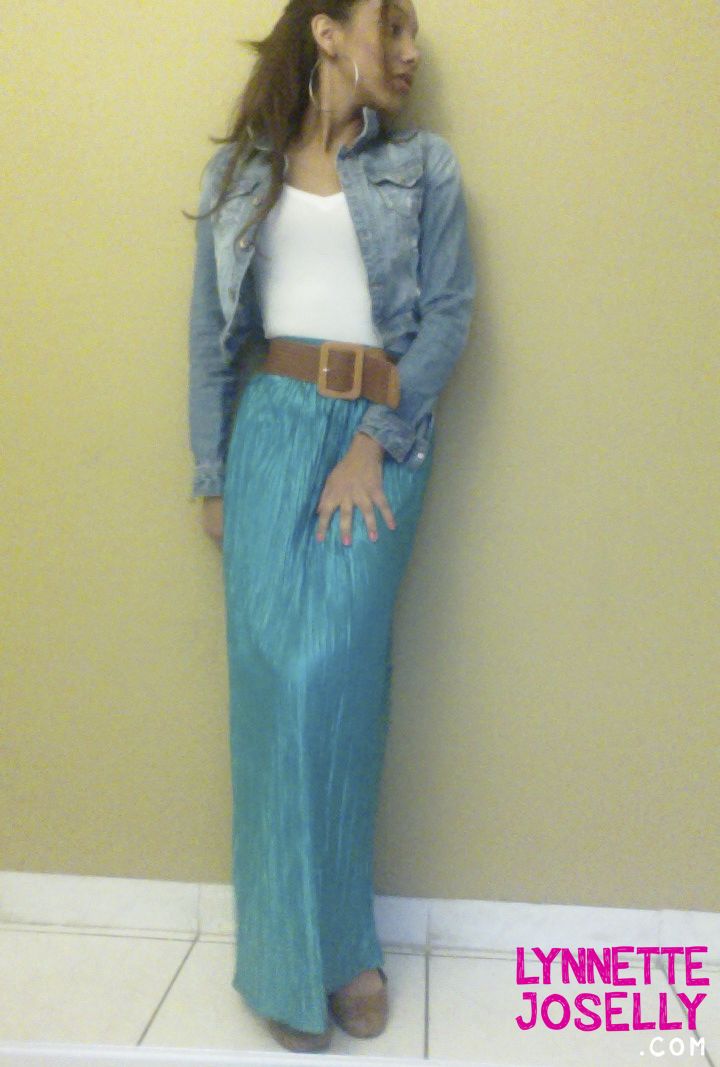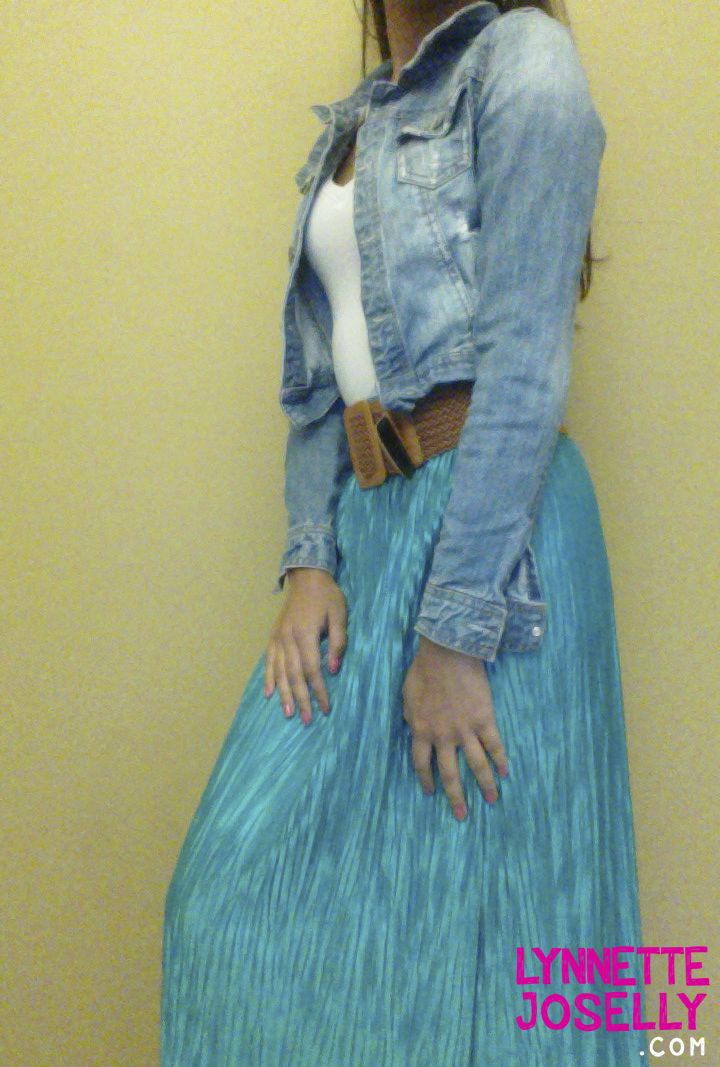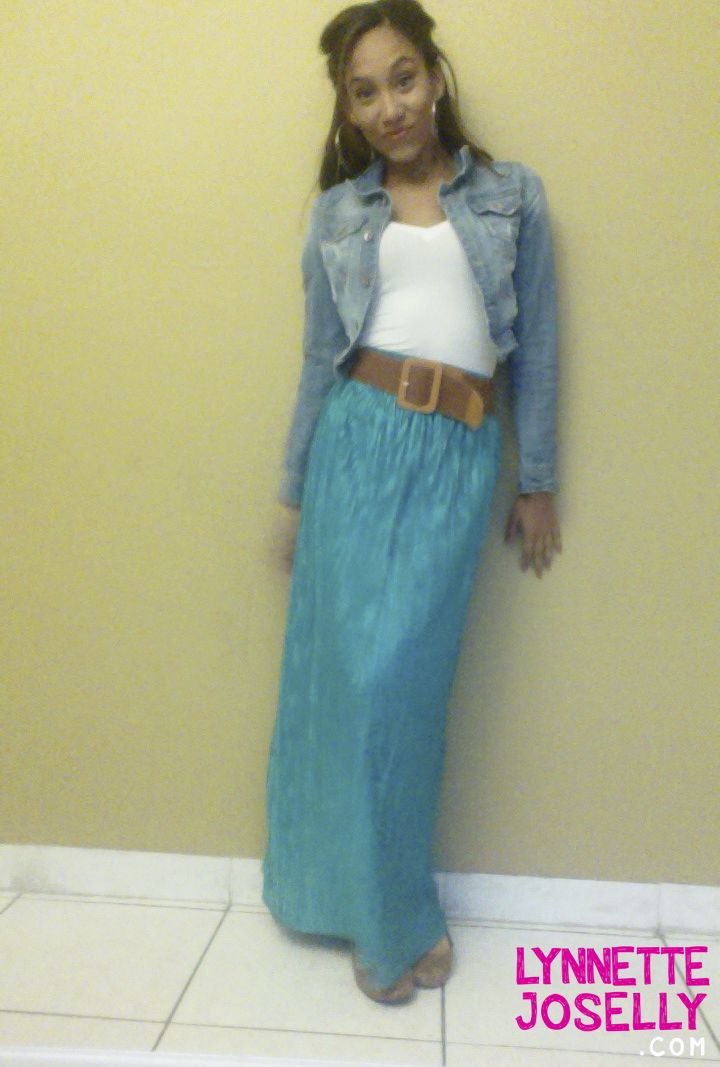 More Celebrity Inspired Outfits:
Mya in Pink and Red Mystic Colorblock Dress
Kim Kardashian in Black & White Top With Pink Pumps
Khloe Kardashian & Malika in American Apparel Black Mesh Body Suit