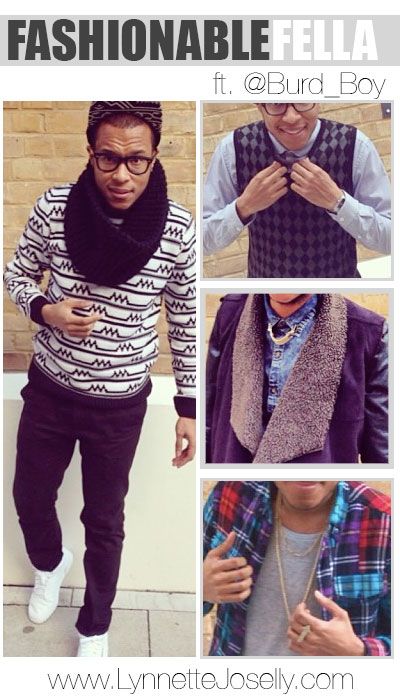 LJ: Does a fashion brand matter to you when shopping for clothes? Why or why not?
@Burd_Boy: No. I have my preferred high street & online stores, but for me its all about the fit, style and colour/design of the clothing. The price is a key factor too if I'm honest. Styling on a budget.
LJ: How would your describe your personal style? What inspires your style?
@Burd_Boy: I would describe my style as a mish mash of color and prints. I love bright colors but I'm equally as happy wearing an all-black or monochrome outfit. Pharrell is my style icon & I'm definitely inspired by him. He is the definition of 'effortless cool' in my opinion.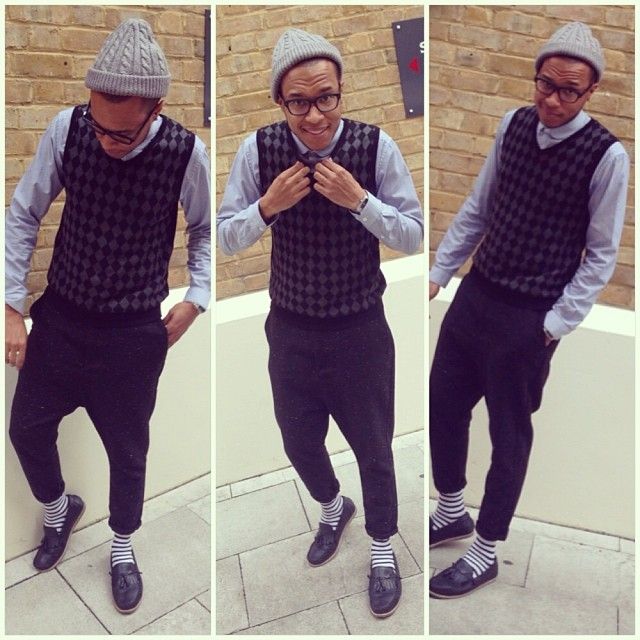 LJ: One fashion item that you can't live without? How do you like to style this item?
@Burd_Boy: A denim shirt. I wear them with jeans for a double denim look, or with chino's. I like to add collar-tip jewellery just to stand out.
LJ: One clothing item that will always get you noticed? Why?
@Burd_Boy: Probably my red tuxedo jacket. I had it tailor-made. It will always get me noticed because the colour is very bold. It is 100% an attention seeking item!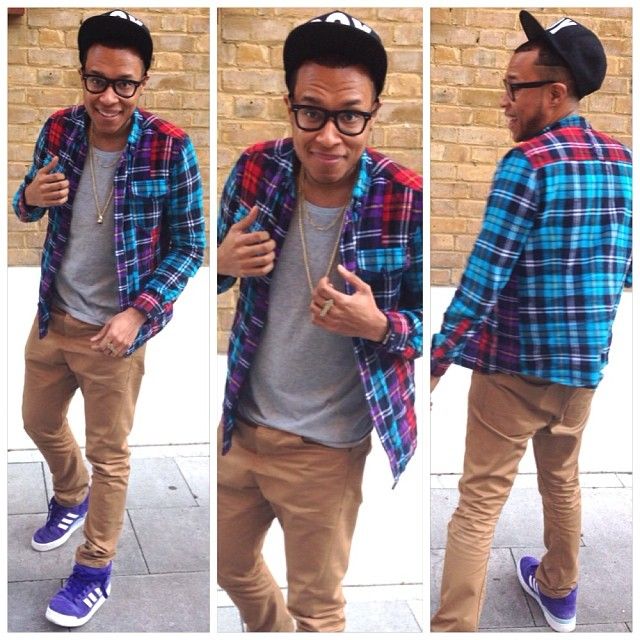 LJ: In your opinion? What are the do's and don'ts of socks?
@Burd_Boy: Don't be afraid to embrace color! Haha. Personally, I like my socks to be loud. Loud socks have become a part of my style.
LJ: What are some of your favorite Fall/Winter fashion trends?
@Burd_Boy: I love wearing beanie hats and snood scarves in the winter.
LJ: Quote to live by?
@Burd_Boy: "Constantly color your picture grey and your picture will always be bleak." - Allen Klein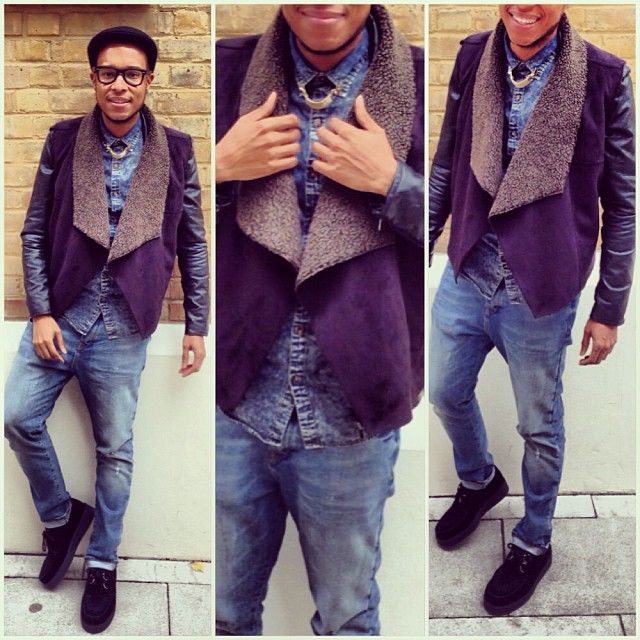 Photo Credit: Instagram - @Burd_Boy