This is a sponsored post in collaboration with Viceroy Miami.

Now you know I have to start off this post by singing "surfboard, surfboard, surfboard" from Beyonce's hit record, 'Drunk In Love'. Now on to the post... I was invited to
The Viceroy Miami
to enjoy all their fabulous amenities. The day started off with a workout session of
Surfset Fitness
. If you know me personally then you would know I am always running late. But let me tell you something! Unfortunately I only got to experience the last 20 minutes of this indoor surfing class and good lord, I felt the burn in my stomach instantly.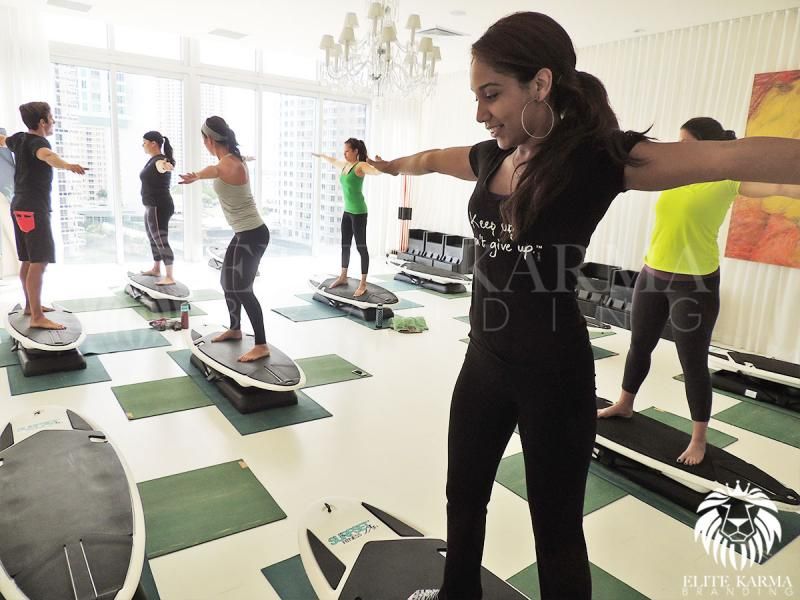 Surfset Fitness
is definitely not your traditional workout. Although balancing on the board is not as easy as it looks, it does challenge your body in new ways. They incorporate real surfing moves that require focus and control from the core which will in return give you those killer abs you want. The aerobic training will help reduce body fat and tone muscles. I am not even going to lie, I know I am wearing a t-shirt by
Le Motto
that says
"Keep Up, Don't Give Up"
buutttt... it was hard for me to keep up; nonetheless, it was a fun and effective workout that I would love to try out again. Stay tuned for more photos from my experience at
Viceroy Miami.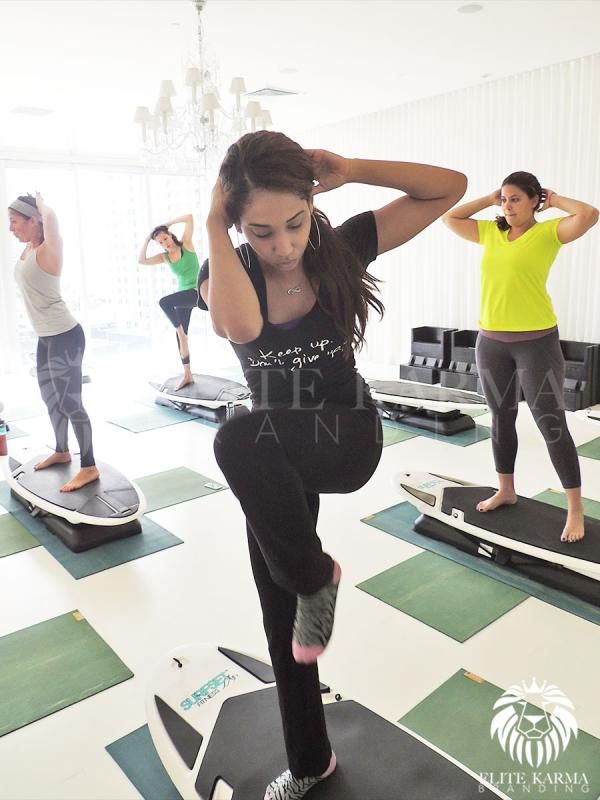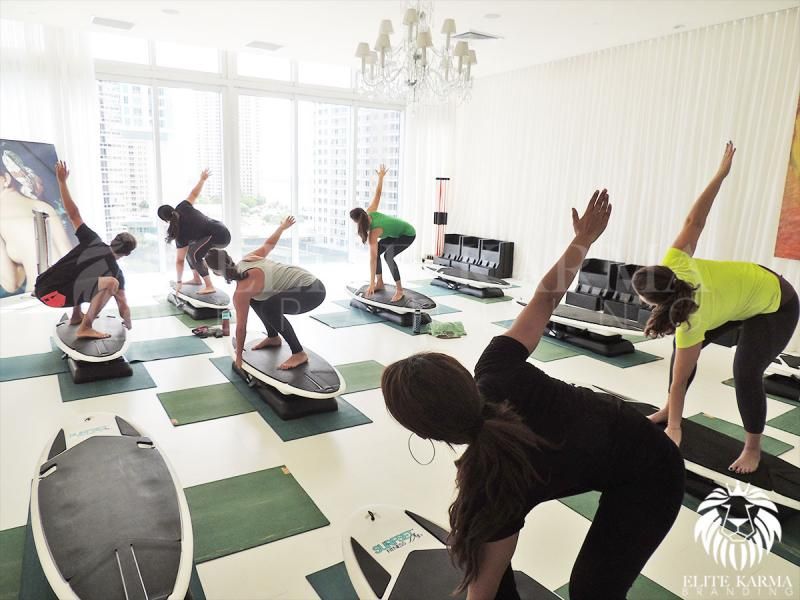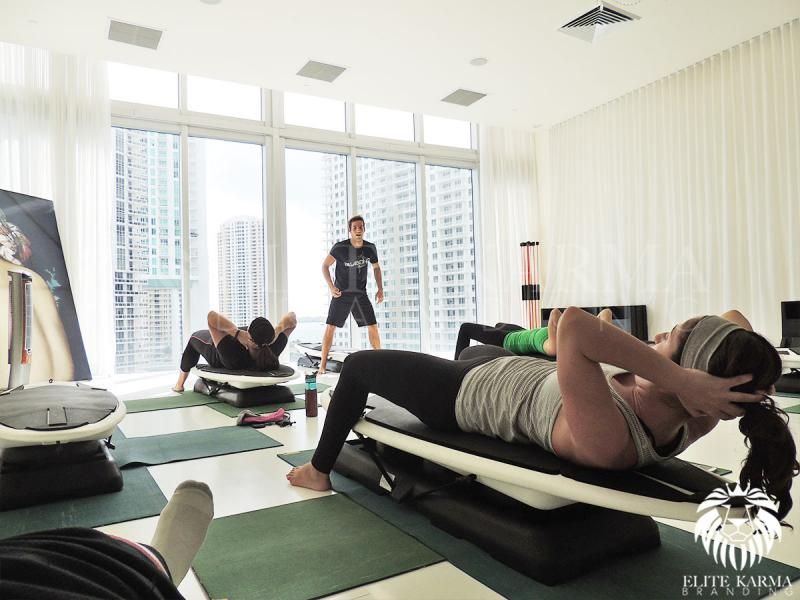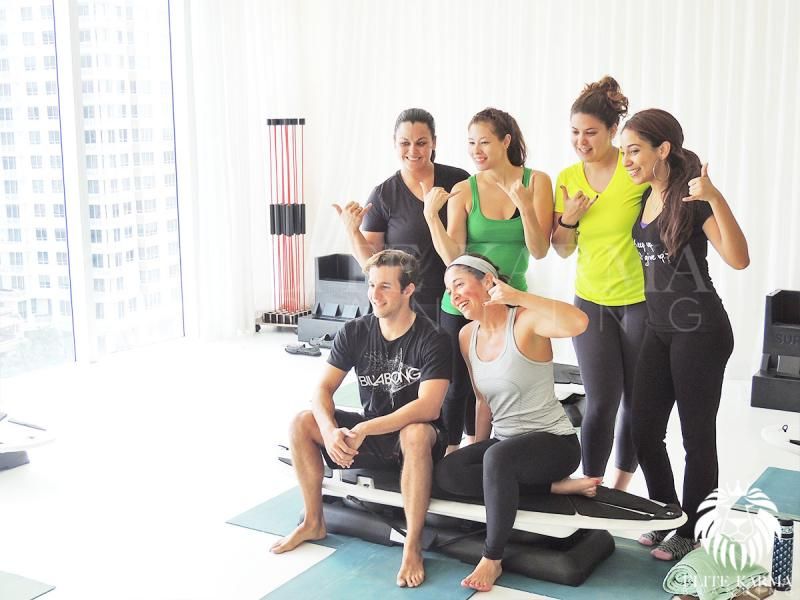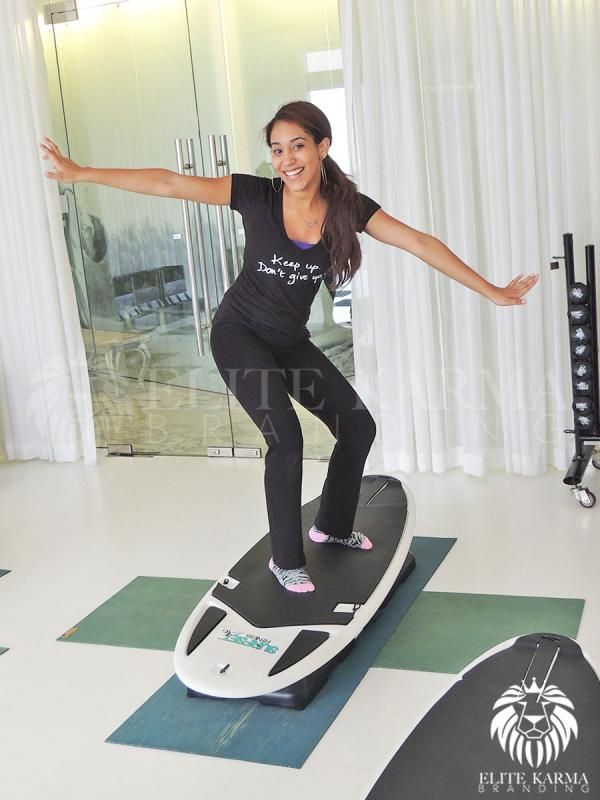 What I Wore: Keep Up, Don't Give Up Graphic T-Shirt (Le Motto) and Black and Purple Yoga Pants (MadRag).
Photo Credit: Elite Karma Branding