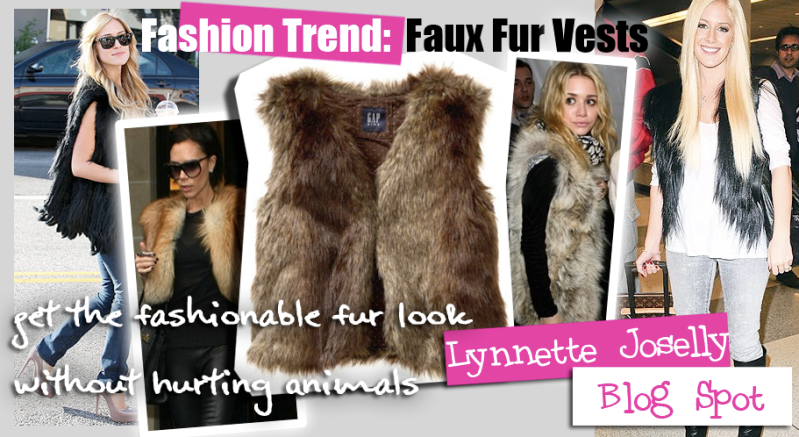 I am still on the hunt for the perfect fur vest. Haha get it.. "Hunt"?? Lol welllll lisstten.. jokey joke! I am not a fan of wearing animal fur! I will throw paint on you if your fur is real! Wear fake fur and save the animals!
Faux fur is trending as both cropped and silhouette vests. It is hot on both street wear and runway! The perfect vest for you depends on your body shape. If you have big boobies, best bet is to wear a long vest that comes to your hips. If you have smaller tatas and/or curvy hips, the cropped vest would look better on you. Since the vests really aren't tight fitting, it is important to wear tight clothing underneath to balance out the layers and not hide your body.
I already have a couple of ideas in mind to wear a faux fur vest this season. Stay tuned for future outfit of the day posts. You already know this lil mama is going to be looking cute and staying warm at the same time.
Miss Me
LJ